"Harmonious development of intellectual and manual skills is essential for pursuit of excellence, and Doon Public School with its education system furnishes the minds and fashions the personalities for producing the progressive minds which can take society a step forward," says MG Vasan, Chairman, Doon Public School
---
"The vision and mission of Doon Public School is in tandem with the paradigm of excellence in teaching, variety of enriched experiences for the students and sublime moral education with innovative opportunities coupled with hi-tech digital learning" – N V Sarat Chandran, Manager, Doon Public School
---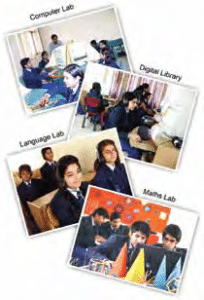 Felicitated with the best 'E- School Award' by World Education Awards 2013 at the World Education Summit held at Le Meridian Hotel, New Delhi, Doon Public School is a co- educational, CBSE affiliated, Senior Secondary School celebrating 35 years of service to the nation. The school enjoys a unique distinction of being the first school in India to have computer-aided teaching and learning through Smart Class using plasma screen with Smart Assessment System (SAS) in all the classes. The school has received the 'Best ICT Laboratory School Education Award 2010' for being pioneer in the field of Digital Learning. The British Council Projects are also being undertaken by the school to vie for International School Award (ISA), which help the students to strengthen their skills and talents.
The school provides the right academic ambience for nurturing the talent of each and every individual. The school has a lecture theatre provided with interactive board and facility for videoconferencing, a 'Biotechnology Lab', with the facility of 'tissue culture' and a 'Fashion Studies Lab' that trains the students in the theory and practice of garment manufacturing. There are special animation classes and an exclusive Lexile Framework for reading for the students. While concepts and generalisations are developed mainly through theory but they get crystallised through practical work.
bTo facilitate students with new modern techniques in learning mathematical concepts through educational aids, the first digital Maths Lab of India has been installed in the school. The Abacus and Vedic Maths programmes help the students to achieve an extremely high standard of mental arithmetic and help the students excel in Bhaskara. The sports faculty of the school imparts coaching in all the games and athletic disciplines and a well equipped gymnasium in the school ensures the physical fitness. Amongst the other fundamental features of the school, the 'Language Lab' occupies a significant place as it aims at improving the students' communication skills. Further, the 'Digital Library' with more than 18000 books online is a blessing to the students.
The school has extended its contribution to the social concerns such as Mother Empowerment for Educational Development (MEED), 'Rural Education Mission' and 'Hope For the Future' and is empowering the mothers of the school children with computer aided learning, English speaking skills and parenting skills. 'Hope For the Future' is a programme to empower the under privileged for their enrichment and vision in life to make them independent.