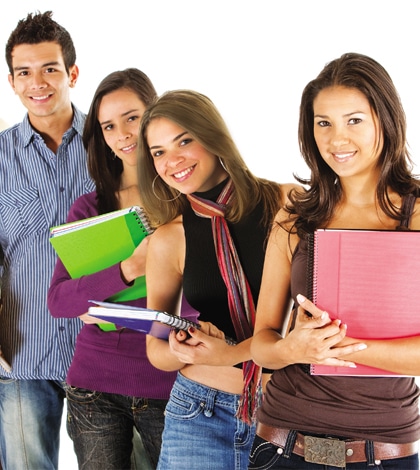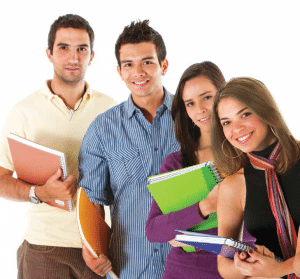 With the ambitiously steady growth of universities from 343 in 2004-05 to 610 in 2012-2013, India holds a promise to emerge as the university capital of the world. Among these, the private universities demonstrate strong potential to reap the benefits of the massive youth population of the country by reaching out to the aspirants with average cut-offs and good scholarship facilities Private Universities are "established through a State/Central Act by a sponsoring body viz. A Society registered under the Societies Registration Act 1860, or any other corresponding law for the time being in force in a State or a Public Trust or a Company registered under Section 25 of the Companies Act, 1956. – MHRD By Rozelle Laha, ENN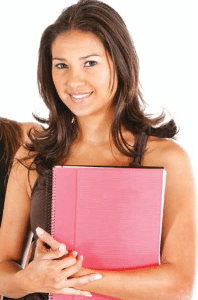 Nearly 45 percent of 610 universities in the country are private universities (including private deemed universities), which clearly indicates that the emerging private universities are set to dominate the market soon. "The higher education growth graph was gentle till 2000 and then onward there is a sudden jump both in number of universities and colleges. The growth of the number of private players in the sector made this jump possible giving way to high rate of student enrolment. Private universities hold a good share in this growth," said Dr Akhilesh Gupta, Secretary, University Grants Commission (UGC). Can these new set of self-financed institutions train the 430 million young people of the country and emerge as a strong contender for its global counterparts and create a benchmark for the nation worldwide in every field?
---
Private Universities are "established through a State/Central Act by a sponsoring body viz. A Society registered under the Societies Registration Act 1860, or any other corresponding law for the time being in force in a State or a Public Trust or a Company registered under Section 25 of the Companies Act, 1956. – MHRD
---
Quality and Quantity- Striking the right balance The private universities have demonstrated their capability to sustain some of the latest techniques and technological advancements in the teaching learning pedagogy. A lingering thought of many educationists have often fixed on whether these universities will help us create a footprint in the globe. With quality education on priority of the national agenda of 12th Five-Year Plan, can private universities demonstrate a sustainable model in the long run? "It is indeed true that so many universities are opening up in the country, but, we are only increasing the numbers with less focus on quality enhancement even now," says Dr Kuncheria P Issac, Member Secretary, All-India Council for Technical Education (AICTE). The boom in the private university sector will expectedly boost their quality of deliverance to be able to remain well-accepted in the sector. "Previously, most of the institutes were government-run and they can get allotted funds without much competition," said Ashok Mittal, Chancellor, Lovely Professional University. On the contrary as suggested by Dr Upinder Dhar, Vice Chancellor of JK Lakshmipat University at Jaipur, "A number game in education would ultimately lead to commercialisation."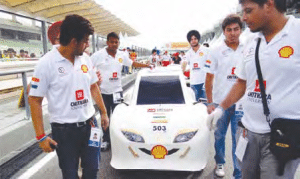 As we increase the number of universities in the country, it is also improtant to check the quality of deliverance. As told by Dr Anup K Singh, Director General & Chairman, Nirma University, Gujarat, "The National Accreditation Regulatory Authority for Higher Educational InstitutionsiBill, 2010 needs to be passed and all institutions need to be accredited. With such a framework in place we can definitely promote quality in education." Against the backdrop of this debate over competition and commercialisation, let's take a look at some of the decisive factors that spark concern unanimously.
---
India is still to make a consistent mark among "top 200 in global rankings, despite of having nearly 34, 000 institutions in the country
---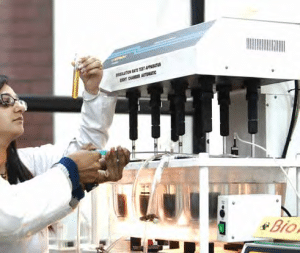 Research and innovation: According to UGC annual report (2011-12), of the 12.26 percent post-graduate students only 0.79 were in research. Out of these 1.61 lakh research students enrolled in different streams, 79.43 percent students were in the universities. This makes it clear that universities hold a potential to emerge as a hub of research activities if nurtured well. "The major drawback in higher education sector is investment in research and infrastructure," said Dr S Ramachandran, Vice Chancellor, Hindustan University, Chennai. For research activities, it is important to boost the infrastructure of the campuses accordingly, plan the curricula and class timings in a manner so as to encourage faculty to take up research as passion, and explore new opportunities in the research field. "Over past 10 years, there has been a vertical expansion in the education sector without much of work being done at the base like producing more number of PhD scholars and contributing to the country's intellectual base," said Dr Madhu Chitkara, Vice Chancellor, Chitkara University (Punjab Campus). "We need to work on the fundamentals."
A university should be able to cater to a large number as that also helps in bringing down the cost of educationDr K P Isaac,


Member Secretary,




AICTE

Growth in the number of private players gave way to high rate of student enrolment since 2000



Dr Akhilesh Gupta,




Secretary,University Grants Commission (UGC)
However, fighting against challenges, some universities have found unique ways to encourage their faculty members to continue research. For instance, as Dr Ashok Saxena, Vice Chancellor, Galgotias University said, "Being a threeyear old university, we are still in the process of creating a strong infrastructure for research. But, that does not stop us from encouraging research and innovation. We are partnering with the universities that do have the research labs to pursue research activities. Attracting quality faculty: The faculty that you often recruit is initially not up to the mark and is not customised to the requirements of one's university, pointed rightly by Satyanarayana Koneru, President, K L University, Andhra Pradesh. "So, to orient our faculty members according to the requirements of the university, we have started our own faculty training college on campus. The senior faculty members of the University and professionals from the industry train the faculty over three months post their joining," he added.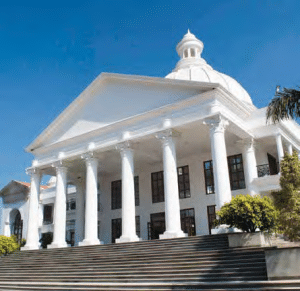 On an idealistic note, Dr Madhukar G Angur, Chancellor, Alliance University, Bangalore says "Private universities should be able to attract and retain the best talent as faculty resources by creating a conducive working ambience and by making teaching and research a lucrative career destination through continuous assistance." So, in gist, quality faculty is not a generic term, the profundity of the term depends on the size of the organisation they serve, number of students they teach and lot more. Transforming a faculty to the needs of the organisation is the job of the university. In this global changing environment when every new batch of students comes already better learnt than their predecessors, it is important to emphasise on faculty's learning as well, Dr Chitkara pointed out. Some of these universities are making innovative efforts to attract foreign faculty to their campuses and give their students and faculty members a global exposure.
India is a country of large number of middle class people  hose household income ranges from 3.4 lakh to Rs17lakh (at price levels of 2009-10). By 2015-16, India will be a home for 53.3 million middle class households (estimated 267 million people) said a report by National Council for Applied Economic Research's (NCAER) Centre for Macro Consumer Research.
JK Lakshmipat University is doing one joint research project with University of Wales, funded by British Council on Small and Medium Enterprise Initiative with the aim of giving global exposure to our faculty. With such initiatives in place, we hope to see some of our faculty going and teaching in foreign universities too, stated Dr Dhar optimistically. Chitkara University too organises a Global Engineering week every semester where Faculty from various nationalities visit their campus for a duration of one week to conduct short term courses for the students, informed Dr Chitkara. However, the number of full-time faculty members in these campuses is not much and as told by Prof Prem Vrat, Vice-Chancellor, ITM University, Gurgaon "Financial models need to be revisited to be able to attract foreign faculty and sustain foreign students to Indian Campuses on a full-time basis." To ensure that these universities maintain quality and also increase in numbers, it is indeed of utmost importance to have multiple quality assurance and accreditation bodies in the country. The same was emphasised by Dr Isaac, "There is an immense need of more than one accreditation body to ensure that the quality of regulation for the programmes/ courses to be accredited improve."
---
Nation is talking of establishing 455 more universities by 2020 with nearly 9 lakh crore to achieve 30% GER in higher education
---
Private university education can get cheaper As of day, cost of studying in most private universities in the country burns a hole in the pocket. Though the numbers have gone up, the dream of taking admission is dearer. Some might call it commercialisation of education, but can this be curbed through industry and public support?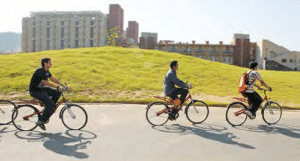 "India has adopted not-for-profit university models and at the same time they have left limited scope to private universities to receive funds from the funding agencies. The field is not level playing. To prevent the cost of education from being transferred completely to the students, the government must reconsider their funding model," says Rajendra Kumar Pandey, President, NIIT University, Rajasthan. Adding to the point, Dr Saxena says, "There is no justification that we should be charging undergraduate students to be able to afford expensive equipments that post graduate students would be using." He further cited the example of National Science Foundation (an independent US Government agency) that accepts proposals at equal platform from both public and private institutions for granting funds and uses peer review for approval process. "Even if the NSF is been able to fund the 15 to 20 percent of the proposals they receive, it creates competition; it creates a feeling among the people to win that competition." For education to emerge as a successful model among the middle class population, it is important that we focus on inclusive and quality education at an affordable rate. But, with no direct regulatory body for private universities, there is a great difference in their fee and curriculum structure. As Prof Isaac said, "Most of these private universities charge enormously high fees and function at their own whims and end up setting own quality standards which might not be sufficient to cater to the student aspirations." "If a major share of our graduates are coming from private institutions, in what way are these private institutions contributing less towards human resource development of the country?" asked Prof Vrat. In fact, this is a concern highlighted by most universities in the private sector.
---

National Accreditation Regulatory Authority for Higher Educational Institutions Bill, 2010- The Bill seeks to make it mandatory for every higher educational institution and programme to be accredited by independent accreditation agencies working under the oversight of an Accreditation Regulator to manage issues of conflict of interest and ensure objectivity and transparency in the accreditation process. Kapil Sibal, Union Minister for Human Resource Development (26-March, 2012)
---
The nation is talking of establishing 455 more universities by 2020 at a cost of nearly 9 lakh crore to achieve the 30% gross enrolment ratio (GER) in higher education. Both the private and the public universities (self-financed) have reached out to the youth population of the country and are contributing towards the accomplishment of the national GER as much as the public universities as doing. What might be debatable at this juncture is whether funding bodies should treat all universities at par and strengthen them equally for the nation's good? The 12th Five-Year Plan emphasizes on making education accessible and inclusive by setting up more and more universities and colleges. But, how about improving the quality of the existing ones, especially the private ones that have mushroomed over the past few years? Dr S Ramachandran, who was formerly the Vice Chancellor of the University of Madras prior to joining Hindustan University, Chennai said that, "Most of the states in our country have a state university and inclination is more towards improving their own university rather than the private ones in the state. However, opportunity to improve quality is much more in private institutes as funding process is easier than the government institute, he added. Whereas there is a hot debate on importance of government support especially for research programmes, if not other funds, there are few universities that have shown sustenance over time. As Ashok Mittal marked, "More than twenty thousand students of Lovely Professional University are studying on LPU scholarship, which have touched almost 200 crores of rupees now. We also guide our students on the various the central and the state scholarship schemes available" One thing that becomes clear is that financial support for making private university education affordable cannot be ignored. The industry can also step in to collaborate with universities to help students from getting educated by over-paying. Scaling the global steps With more than 34, 000 institutions in the country, we do not have many global ranks to our credit. Though we have IIT Delhi and IIT Bombay among top 50 in Asia, but none of the universities got a ranked in the top 200 in recent global rankings. With autonomy and self-financed structure, can these modern day universities fetch a global ranking for the nation? With much conviction, Dr Chitkara says, "With stiff competition around and many of the Indian private universities putting their best efforts, I am sure that universities of our country would soon start figuring in the top bracket of the world." However, to be in the top bracket of institutions of the world, research is of utmost importance. Keeping aside the private universities, as the The Kakodkar Committee report suggests, even the top IITs are producing 1,000 PhD scholars every year, which is much below the average of 8,000 to 9,000 PhD scholars being produced by USA and China each. "All major institutions are in the control of the government. They don't lack funds and they are well equipped with resources. The only thing needed among these universities is commitment and change of mindset," said Satyanarayana Koneru. To emerge as a strong competitor, we also need to have more number of accredited institutes with strong research framework in our country. The private universities may consider playing stronger in this field to be able to serve the national interest better.
To completely exclude private universities from competing forfunds is a step in the wrong direction.

Dr Ashok Saxena,
Vice Chancellor, Galgotias University

The large market size of private universities has given rise to strong competition.Ashok Mittal, Chancellor, Lovely Professional University
As Prof Vrat mentioned, "private university is a recent phenomenon. Focus on research as important ingredient. In a self-financed set-up, research funding is understandably not so high. In addition, the dichotomous fixative mindset of students and parents that a student from any government university is necessarily good as compared to a pass out from any private university, need to change."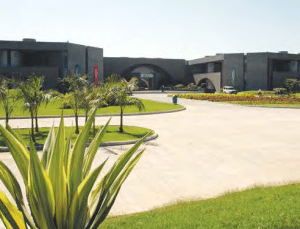 Private universities hold a strong potential to be in the top league. To be able to make these private universities a public experience, the need of the hour is to identify their key strengths and join hands with them to work for the overall development and discriminate. While opening new universities is essential to meet the world's average Gross Enrolment Ration at the same time, the focus should be on quality improvement of the existing universities too. Also, we need to have more and universities that can train many hands in one campus for which, as Dr Isaac says, "What is advisable to these private players is to function in a collaborative manner with their counterparts. So, if there is a good management and technical institute, a medical college, a college of professional studies in one particular region, they can come together to form an university in that region rather than opening a overall new university in that region providing the same courses. In that way, faculty crunch, infrastructural issues can also be addressed well. This way, teaching many students under one roof would also reduce the cost of education for the students and make learning more inclusive in nature. The large market size of private universities has given rise to strong competition.