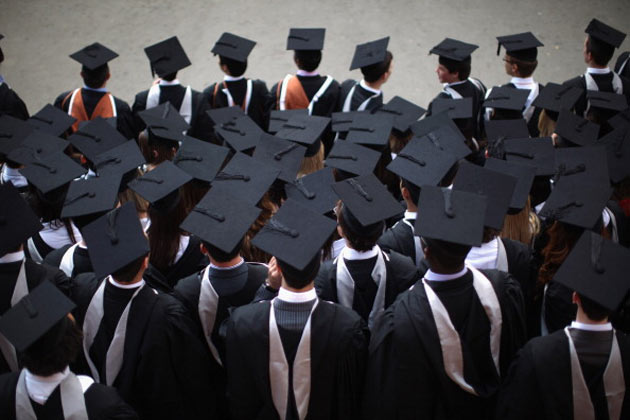 Putting the education in India under scanner, a study concluded that nearly half of the graduates of this year are not employable for any job.
Identifying the key employability trends of 2013, the study by Aspiring Minds, a leading employability solutions company, discovered that a significant 47 percent of graduates of 2013 are unemployable in any sector given their English language and cognitive skills.
Of all the respondents in the survey, only 2.59 per cent of them were found employable in functional roles such as accounting, while 15.88 per cent were suitable for employment in sales related roles and 21.37 per cent for roles in the business process outsourcing sector. The study also revealed that there are 100 females to every 109 males pursuing three year degree programmes and are at par with male counterparts when it comes to employability.
Major deterrents to employability found in the study are lack of knowledge of English language, poor computer skills and concepts learning.