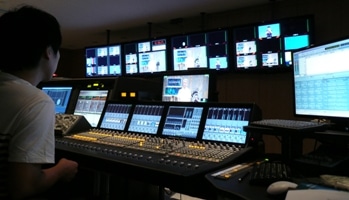 Human Resource and Development (HRD) ministry along with the public broadcaster Prasar Bharati are planning to start 50 educational channels from May 1, 2014. This would enable students to hear lectures and interact with the academicians on TV.
The channels would gradually be increased from 50 to 1000 and has the potential to be viewed on 167 million TV sets which would be beneficial to 67 percent population of the country. The agreement, for this one of its kind project, was signed between Prasar Bharati CEO, Jawhar Sircar and HRD secretary Ashok Thakur. As per the agreement, Prasar Bharati, the public broadcaster, will provide expertise in carrying the channels on a DTH platform and the ministry would focus on providing content of the programmes.
The channels would run structured programmes the content for which will come from institutions like IITs, IGNOU, State Open Universities, Central Universities, NITs and others.  Each channel will have live telecast of 9 hours a day which will be repeated for the next 15 hours. The channels will cover almost all the curriculum based content which is being taught in the universities and colleges. The content would also be available on internet. The channels will carry Doordarshan logo and will have to be accessed through Set Top Box.