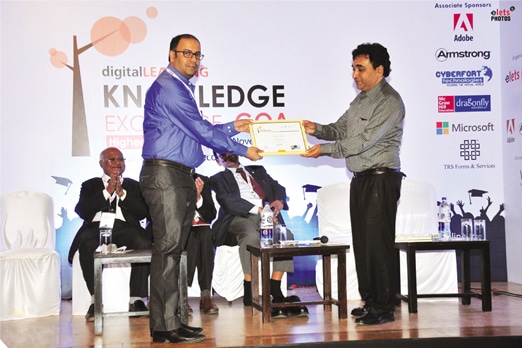 India a developing country, which is becoming a powerful nation in field of security. India has the second largest army in world. Even India's nuclear power and security is also increasing. But is it enough? India is not even good in cyber security. Indian cyber security is falling behind in this internet era.
As Indian army is known for its bravery and dedication towards the nation. but this is not enough for full protection of nation. Army only protect nation from outside, physical attacks and helps when there is a conflict inside or outside nation. But what about the internal security of documents, the security of nation.
But most of all is that why Indian government is not having so much concern about this matter. Even in the countries like America, when they have very good cyber security. They still give an importance to cyber security matter.
About Indian Cyber security
Indian cyber security is not so much to be said as secure to be like other countries like America and Japan. China has experts about 1.25 lacks and America is having about more than 91 thousands professionals. Even Russia has experts about 7.5 thousands. But if we talk about Indian Cyber Security, India has only has a bunch of 556 people.
Indian Cyber security is under NSCS (National Security Council Secretariat) and it handle the whole architecture of Indian cyber security. One of its statement for security was ,"The existing combined strength of cyber security experts in all organisations in the government domain is 556, which is grossly inadequate to handle Indian cyber security activities in a meaningful and effective manner".
Threats in Cyber World
Cyber security is necessary in every nation which is developing or developed. This is because in this world of Computer technology, every files is stored on computer. Every website of any organisation handles and stores all the information. This information may be confidential also. Just same like that every nation has some websites related to security, deals and foreign trade related documents.
Threats in cyber world
And every nation in this era is trying to make itself better than all others. Even the terrorists and unethical organisations tries to get the confidential data and sell to other countries. Or they try to leak into nation security matters. Even they can disturb the whole system.
In other words, all these things are known as hacking in general language. As we know hacking is crime, and many people or organisations are performing this. They do this either to peek into others confidential matter or to make them better then others.
What Cyber Security do?
Cyber security handles all these threats which may harm the nation security and data. Cyber Security keep eye on every action perform inside or outside the internet of nation. They handles every transactions, every data interchange, every single information on internet from the country to other or vice-verse.
If they found any thing harmful or not usual they start tracking it. They check the content and handles every step of the action. And then they take the required action. They track the I.P. of the host, and then they perform respective action.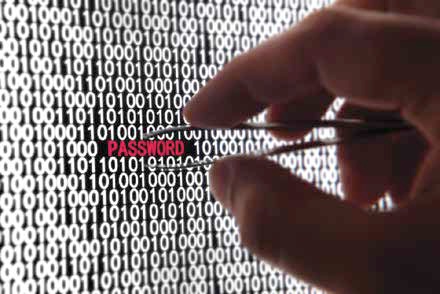 Now what in Indian Cyber Security
As India is a developing nation and is developing at a fast rate. India also collaborating with other nation operation and technologies. At this time many information and confidential data are sent on internet from nation to nation or to intelligence centers. But this data may be tried by other people or organisation to be accessed and then misused. But does this team of 556 people is enough to handle every action on internet.
As many things are there on internet to handle. Like data interchange, files exchange, money transactions, even the chatting and email. Then how can this small team will handle all this. As there are not limited actions to observe, there are infinite actions to be observed.
Making of a Cyber Security Expert
Who can become a cyber security professional?
Engineering graduates in any stream can become a cyber security professional , through there is a greater demand for IT students. At lower levels, even non engineering students with a sharp mind and can be trained, are found suitable.
What does a student need to do to become a cyber security professional?
S/he has to take courses on cyber security as a part of specialisation. However, currently only a few institutes such as the IITs offer these courses. So a student can do specialised courses from private companies and IT training institutes.
Which IT companies offer cyber security courses?
Currently, companies such as Microsoft and Cisco offer specialised courses on cyber security, through franchisees. The government is working with institutes, industry and private training institutes to meet the need, which is much greater.
Jobs and Future in Indian Cyber Security
As because of all these things of internet and security. And many cases of hacking and spam which are coming daily, then to handle Indian Cyber Security department need much more people. NSCS is trying to make a new team and new organisation for security. Hence there are many jobs coming to vacant.
According to a news, till 2015 Indian Cyber security need around 5 lacks jobs. Hence there is a scope in future and present for all those who want job in cyber related posts. Indian Cyber security is going to take anyone who has any knowledge of computer related operations. And will train them according to their needs.
The proliferation of information technology across sectors is generating demand for a new kind of specialist: the cyber security expert.
The national cyber security policy sees India needing as many as 500,000 professionals in the field in five years.
"Currently, there are only about 556 cyber security professionals and there is a big gap between demand and supply," said Amit Kumar President, cyberfort.
Information technology is already the lifeline of banking and telecom, and other sectors are becoming dependent on it as well. "With this increase, the threat of cyber attacks is also increasing. Hence, the need of cyber security experts is also increasing," Kumar said.
The catch is that at present, not enough institutes offer courses on cyber security.
"We want private sector participation in training people in this field," said Rai.
"We are closely working with the government to meet the requirement. We have also created some training programme," said Kamlesh Bajaj, CEO, Data Security Council of India, an industry body.
For establishment of cyberfort study center contact – Dr Rajesh Kumar Mobile- +91 9031489275, 9973195996 email-rajesh@cyberfort.org