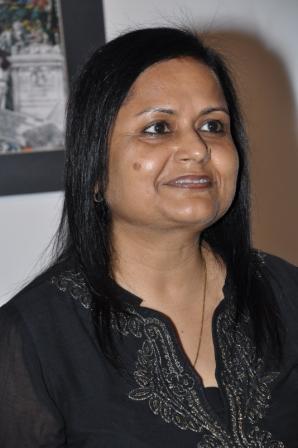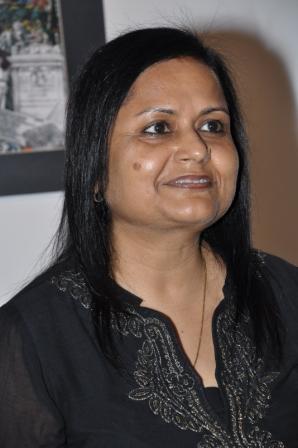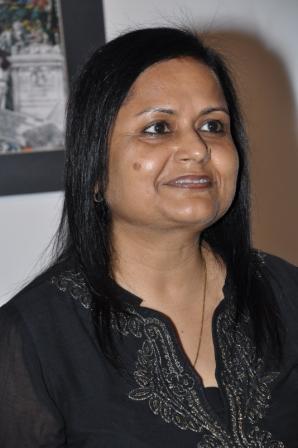 Considering the growing importance to offer skill based training programmes right at the school level and with the introduction of National Vocational Education Qualification Framework (NVEQF) right from class IX, the demand for vocational education programmes is going to soar across all levels. Centum Learning, an end-to-end training and skills provider is all geared to tap this opportunity by offering skill based programmes for schools and colleges. Kamini Prasad, Chief Operating Officer – Professional Education & Training, Centum Learning in conversation with Pragggya Guptaa shares the various models of skill development taken up by the company. Excerpt:
Centum is one of the largest companies in the skill development area. Please shed some light on company's operations on skill development sector.
Centum Learning aims to be the most admired learning and skill development partner, enabling sustainable transformation. It provides end-to-end training and skill development solutions to improve productivity for businesses on one hand and employability enhancement for youth on the other. It addresses the entire talent supply chain ranging from students who have passed Class 8 to post graduates and even professionals in large corporates.
It is great to see that nation's focus has shifted on vocational training, skill development and employability. That is the way we look at our core competency. We have been doing skills development in India since 2006. Now we have our footprints across the country. Apart from India, we are also present in 17 countries of Africa and 20 countries over the world. If you look at Centum Learning, we are majorly into corporate, individual training and Government. And if you look at the number of people we train each year which is somewhere around 200,000 majority of it is the corporate part, which means that people are employed, but they need to develop further to be able to perform their roles in an efficient and effective manner. It is not one of training that we talk of, it is a typically continuous engagement with the employees by facilitating them on the job, sometimes auditing and giving them feedbacks, in the areas of development.
The other aspect is the individual training – Providing Trained Manpower to Organisations at entry level where we do the sourcing, the pre-hire trainings and then send candidates for recruitments. Therefore, wherever there is a need of Skilled Manpwer we go to those locations, set up mobile training centers, source candidates, train them up for the jobs and then the recruitments happen.
The third kind of engagement is under a PPP model, where the organisations enter into a public private partnership. The government provides the infrastructure support, the Corporate sponsors Skill development under CSR and we Manage the operations from concept to the conclusion.
The fourth model is around the government schemes where there could be bidders running into hundreds.  A clear organized method is still to emerge and I am sure we will soon see a path where there is higher degree of clarity and consolidation. We as an organization are working both at the Central and state level.
Under the NVEQF scheme, awareness exercise is being taken by the government but more is required to reach out to the beneficiaries.  Under the scheme, level one to level four, falls under the ambit of schools. CBSE has been empanelling Skill Knowledge Providers (SKP). We have been empanelled as SKP and we have been awarded various trades in 22 states and union territories. In addition we are doing school projects in Himachal Pradesh in 25 schools, where we are providing IT-ITES Vocational training to the students, since August.
What are the key areas that are hungry for skilled manpower?
If we look at the latest reports, infrastructure is the largest one, which includes roads, bridges; constructions etc where lots of skilled labors, skilled people, and skilled resources would be required. IT-ITeS is another one. Across businesses IT plays an important role. Even in manufacturing units, there is a big role for IT. The Service Sector has the capacity to take in lots of skilled people. Education, where we keep talking about skilling, training, teaching, and literacy levels, but we do not have equipped people who can really carry it forward. Not to forget Agriculture, Manufacturing and others. So these few areas I would say are the major ones that are being termed as hungry for skilled people. But at the ground level, we cannot generalize Skills needed across the country. It is very a region / state dependent. We have to look at the local requirements and then design the skill programs to meet those Job opportunities because the focus is on employment and not just employability. Employability may be the first step but employment is the final one. An employment could be met in terms of being employed in an organisation, or working for the unorganized sector or being an entrepreneur thereby providing means for livelihood. Therefore, when we plan our programs, we focus on the local requirements, more.
What are the various milestones achieved by the company?
There are several but I will list a few related to Skills in Schools. We have a partnership with Central Board of Secondary Education (CBSE) to offer Effective School Management and Leadership programme to heads of institutions, academic staff and teachers. We are also empanelled by CBSE as a Skills Knowledge Provider (SKP) to provide vocational education to students at CBSE schools at the secondary and senior secondary level. Overall, through various channels across the country we are working closely with NSDC in the mission of Skilling the Youth of the Country.
"Exciting news! Elets Education is now on WhatsApp Channels Subscribe today by clicking the link and stay updated with the latest insights!"
Click here!