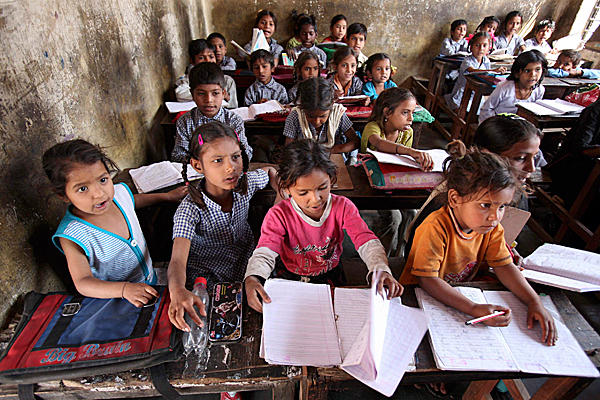 Unesco's 11th Education For All Global Monitoring Report says that universal education won't be achieved until the next century and the learning crisis is costing governments $129 billion a year. The report concludes that good teachers are key to improving the situation and calls on governments to provide the best to those who need them most.
The report titled 'Teaching and learning: Achieving quality for all', says 10% of global spending on primary education is being wasted on poor quality education that is failing to ensure that children learn. This situation leaves one in four kids in poor countries unable to read a single sentence. The reports highlights that without sufficient and trained teachers, the learning crisis will last for several generations and hit the disadvantaged the hardest. Going by current trends, it will take until 2072 for all the poorest young women in developing countries to be literate, and possibly until the next century for all girls from the poorest families in sub-Saharan Africa to finish lower secondary school.
The report further highlights, due to poor quality education, 175 million kids in poor countries, a quarter of the youth population, can't read an entire or part of a sentence, affecting one-third of young women in South and West Asia. According to the report, India has the highest population of illiterate adults, 287 million, 37% of the total population of such people across the world and of those going to school, a sizable portion are not learning the basics. The report said that insufficient financing is one of the main obstacles to achieving education for all, and blamed the global economic slowdown for this. In India, education accounts for 10.5% of the total government expenditure, 3.3% of the GNP (gross national product), below the 6% target called for by the Report. This is a decrease in spending from 13% of the budget and 4.4% of GNP in 1999. The report pointed out that this decrease will be jeopardizing the huge progress India has made in getting more children into school and its prospects for improving its poor quality of education.

br>