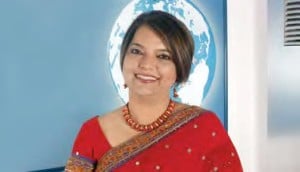 Parents want schools that can provide their children with activities and a learning environment that leads to all round development
Pedagogy – We have facilitated active learning through collaborative teaching. Staff is made aware of varied cooperative learning strategies, learning styles and multiple intelligences of students.

Infrastructure – We have redesigned the classrooms, laboratory, library, art and craft room and others. We believe in the students' safety. We have emergency exits and fire extinguishers in schools. Regular drills are conducted with students for the same. We also believe that students should be provided with an experiential learning environment. We have designed mobile furniture to facilitate collaborative learning.
Teachers' Training – Podar believes in professional development of its staff. We conduct training for multiple intelligence, collaborative learning, assessment, classroom observation, result analysis and others. Teachers are trained with latest developments in the field of education. Staff is trained by in-house trainers and experts from abroad on a regular basis. We also offer Cambridge International Diploma for Teachers and Trainers programme.
Technology – The entire school is Wi-Fi connected. We have a well equipped ICT lab where staff and students are encouraged to undertake research. We use iPads with 3D technology to facilitate active learning. All classrooms have a projector and interactive digital boards to foster active learning. Students are encouraged to use ICT skills during the technocrat competition where outstanding presentations are presented.
Sports – We have physical education and gym infused into the curriculum. We also have indoor and outdoor sporting activities at school. Podar boasts of a sporting academy where students are trained regularly to participate in various tournaments of cricket, football, throwball, basketball, lawn tennis and others.