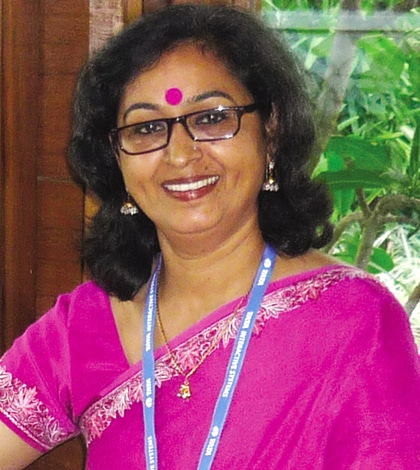 India's future educational scenario will be skill based rather than factual knowledge cramming base
Pedagogy – We believe that teaching aids should be so selected that their impact be cumulative rather than fashionable. Our belief enabled us to choose the best suited IT based learning packages which added cumulatively towards the learning experience of the students.
Infrastructure – Infrastructural development in our institution is aligned with the philosophy that each child deserves individual learning space. Thus, we attempt to maintain ideal student teacher ratio in our school which simply translates into creating a large number of spacious classrooms, well equipped laboratories and multiple usage extra-curricular activities spaces.
Teachers' Training – Our institution believes in training the teachers through contemporary workshops oriented towards best teaching processes and procedures. These workshops are organised with the help of resource management organisations which specialise in the knowledge enhancement and development according to the latest trends.
Technology – Our endeavour is to provide multiple sensory stimuli through the selected learning packages whose potential is enhanced in the multi-media laboratories established in the school. This mode of learning experience communicated through well equipped learning pads has greatly been instrumental in exposing our students towards quality education.
Sports – We have indoor and outdoor sports facilities to facilitate the overall development of a child.