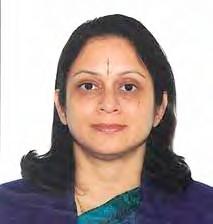 There is an Einstein, Shakespeare, Gandhi, Mother Teresa in each one of us.
Pedagogy– We have Academic excellence promoted through work assignments that cater to differential learning is called CRAB assignments. CRAB is the acronym for C- Challenging, R – Recap, Aadvanced B- Basic
Infrastructure – We have computer labs along with eight different laboratories – The Logical Lab, The Innovative/Art & Craft Labs, The Linguistic Lab, Lyrical/Gayan, Nritya Labs and The Spa Block which covers the mathematical and logical intelligences, spatial intelligence, verbal-linguistic intelligence, musical intelligence and bodilykinesthetic intelligence respectively.
Technology – We are using technology as a tool to keep a tab on the performance curve of the students for different topics/ subjects and use this to enhance the performance too.
Teachers' Training – Upgradation of teachers' skills across the board is done through various workshops and In house training.