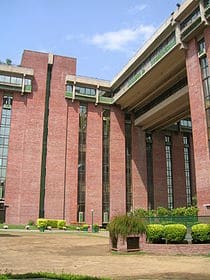 Recognising the role of young minds in shaping the global environmental agenda, The Energy and Resources Institute (TERI) with the support from Ministry of Sports and Youth Affairs, RCE and British Council, launched the two-day YUVA Meet 2014. The theme for the meet is, 'Innovations for a Sustainable Future-Transforming Learning into Action'.
Held as a special event of the upcoming TERI's flagship event, Delhi Sustainable Development Summit 2014, the 6th YUVA (Youth Unite for Voluntary Action) Meet seeks to encourage young individuals to contribute their bit for a sustainable future. The conclave has attracted over 230 young minds from 9 countries like Kenya, Canada, Indonesia, Malaysia, Bangladesh, Nigeria, Korea, Swaziland and India. The key highlights of the Yuva Meet 2014 are expert sessions on understanding innovation as a concept, panel discussions and youth panel giving a platform to young participants to voice their opinion on the issues related to innovation and youth participation vis-a-vis sustainable development.
As part of the YUVA Meet, a series of state level youth seminars are being organised across seven states of the country. Around 150 youth from the respective states will be participating in two-day seminar. It will provide an opportunity for youth to enhance their understanding on issues concerning innovation, youth engagement and sustainable development. Youth seminar will be focusing on a pertinent and pressing environmental challenge in the state or the region.