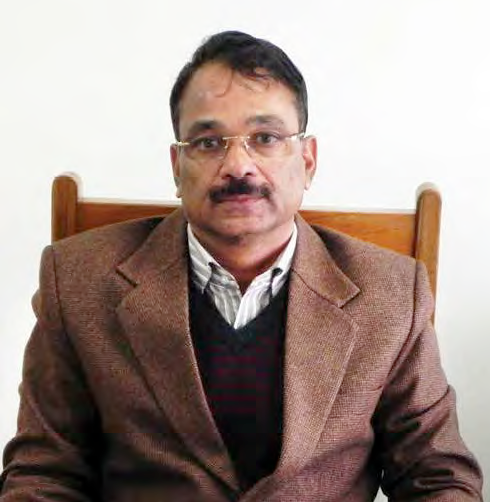 We are trying to improve our infrastructure to meet the education related needs of women students, differently-abled students and students from socially deprived backgrounds," says S S Prasad. In conversation with Ankush Kumar of Elets News Network (ENN)
Please provide us with an overview of the work that your department is doing in the area of education?
The mandate of the state Government is to provide access to quality higher education to all eligible students. Haryana possesses a well developed higher education system which offers facility of education and training in almost all spheres of learning and knowledge. We have taken a number of steps to bring about an improvement in the scope and  quality in higher education. Haryana has witnessed a phenomenal growth in higher education sector in the last nine years. Number of universities has increased from 7 in 2005 to 36 at present and the number of government colleges has increased from 60 in 2005 to 95 presently. The number of private colleges has gone up from 108 to 610. Nine years ago there were about two lakh students and today we have around 12 lakh students pursuing higher education through regular and distance modes. Similarly, budget provision for higher education has been increased from about 288 crores to about 1,098 crores. Due to the measures taken by the state government, the Gross Enrolment Ratio (GER) in Haryana is about 24.1 percent as compared to the national GER of  19.40 percent. And the number of girl students attending colleges is about 54 percent in comparison to boys. There are no tuition fees for girl students. Scholarships are given quite generously to the under privileged and socio-economic backward students. Main challenges are to provide relevant education, make it more employability centric, to make the institutions financially stable and to introduce accountability among teachers and students with a greater degree of responsibility.

You just mentioned that the gross enrolment ratio in Haryana is about 24.1 percent as compared to the national GER of 19.40 percent. What is the reason behind this achievement?
Opening of government colleges, private colleges, state universities and private universities and systems for distance education along with equity measures, quality infrastructure etc., have resulted in the increase of GER. The higher education system in Haryana has registered a fairly decent growth during last decade. As on date, there are twelve state universities, one central university, seven deemed universities and fourteen state private universities in Haryana. There are 95 government degree and post-graduate colleges (including around 24 women's colleges) 97 government-aided colleges, 40 self financing colleges and 456 self financing B.Ed colleges.
It has often been found that students coming out of universities are lacking in skills that are required by our industry. What initiatives you are taking to ensure that our education system makes our students job ready?
Our colleges and universities are imparting general education and the courses related to skill development are being run under the ambit of Technical Education Department. However, under the National Skills Development Corporation, Government of India, the department has initiated the process of skill development in retail sector in 32 Government Colleges of Excellence as a pilot project. Besides it, the state government has initiated the prospects of job opportunities for the students. As many as 21 job oriented courses like BCA, MCA, Bio-technology, Microbiology, Mass Communications  etc., are presently being offered in 51 government colleges. The state government has initiated organising placement fairs for the students of government colleges at four divisional-level government colleges since 2011 after a training of 5-7 days for the students. Further, English language labs have been set up in most colleges to improve the language proficiency and soft skills of the students. Computer education has been made compulsory in all government colleges.
There is obviously the need of having more and more engineering and medical colleges, but creating such institutions is not an easy task. What can be done to ensure that the new institutions adhere to certain quality benchmarks?
Concurrent with the national focus towards expansion in higher education, it is also necessary to ensure that quality and excellence are sustained and upgraded in all the institutions of higher education to match up to international levels. In this context, the possibility of mandatory accreditation along with supplementary measures would generate pressure on the higher education system to evolve adequate norms and standards and approaches to assessment. Quality enhancing measures and support along with accreditation need to be intensified during the 12th FYP.

What is your view of the role that private sector can play in higher education? Do you think that PPP projects should be encouraged for driving better education outcomes?
The proposed government intervention would not be adequate to meet the growing demands of higher education. We may need to enlist the participation of private sector in a big way. Haryana Private Universities Act, 2006 has come into existence and private universities established under it are expected to take some of the pressure. In addition, private colleges are promoted by giving them partial aid by the state government. The state has a very conducive atmosphere for the private players.
What kind of initiatives can be taken by the state government to bring improvement to the quality of education being offered in our higher education institutions?
To bring in sustainable and continuous learning, semester system has been implemented, syllabi are updated regularly, computer education has been made compulsory, project based learning and assignment system has been introduced. To provide employment opportunity to all, placement fairs are organized regularly.
What kind of modern day technology you are using to ensure that the students in every part of the state are able to access quality education?
With the changing scenario in higher education worldwide where basic computer education has become a prerequisite for obtaining employment in most sectors, it has been felt that basic computer education programme needs to be initiated in all the government colleges, where all students can have the opportunities to learn the basics of IT education and be enabled with sufficient IT skills to obtain basic level employment in the booming IT sector on completion of their college education. The state government has started compulsory computer education for all non-IT students. Each government college has been equipped with computer labs, 25-50 computer systems, networking, internet facility, printers etc. so as to make the students computer savvy and competent for the job market.
Under the NMEICT project of Government of India, 10 broadband connections are being provided to all colleges of the state. Then EDUSAT project is running for imparting education through satellite. The project has been implemented in 63 government colleges and 39 private aided colleges in the State. Around 63 government colleges and 39 private aided colleges have been provided with satellite interactive terminals and receive-only terminals (Dual mode) and in three government colleges and 39 private aided colleges, only ROT have been installed.
The soft skill improvement programme was started in year 2005-06 in six government colleges and now has been extended to all government colleges where EDUSAT system is working. The scheme is meant for upgrading the knowledge of students and giving them an intensive training in communication skills and interpersonal skills particularly for BPO industry and ITES sector. It has become imperative that proper emphasis be laid on learning English Language and its usage.