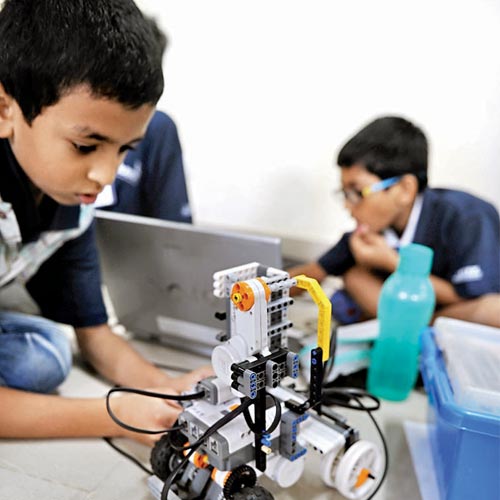 A Japanese company in collaboration with a Bangalore firm is introducing robotic education to government schools in the city. Two government schools at Veerabhadranagar and Hosakerehalli in South Bangalore had an interaction with Japanese citizens on Saturday.
LS Creative Learnings Pvt Ltd has launched STEM (Science, Technology, Engineering and Mathematics) education in collaboration with Dr Tairo Nomura of Saitama University, Tokyo.
Japan had initiated this pilot project. An MoU was signed between LSC with the Department of State Educational Research and Training (DSERT) for the pilot project. On completion of the project, DSERT will evaluate students' performance to recommend its introduction to other government schools.
Other schools where the project has been implemented include Bishop Cotton Boys School, St John's High School, Indus International Schools and Baldwin school.