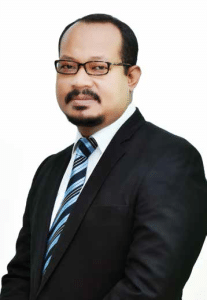 When you talk of Interactive White Board (IWB), everyone refers to it as SMARTBoard. Such is its brand power that the word SMARTBoard has become synonymous with anything interactive in a classroom, says Chandan Sonowal, MD, SMART Technologies in an interaction with digitalLEARNING
Every IWB isn't SMARTBoard because SMARTBoard is the registered trade name of SMART Technologies Ulc. Only the Interactive White Boards manufactured by SMART are actually SMARTBoards. It is like Xerox. You tend to call all photo-copiers as Xerox. For a long time, other companies have abused and misused the word to their advantage. They also came up with different flavors around the word SMART.
 Over the last two-and-a-half years since its presence in India, SMART Technologies has slowly and steadily grown to be the largest IWB brand in India with more than 37 percent market share in India (As per Future Source Consulting for FY12-13). In a market which is dominated mostly by cheap imports and unorganized players, SMART has been able to stand apart and create a niche for itself. Industry analysts estimate that SMART has presence in almost 75,000 classrooms across India and that is a significant achievement in two-and-a-half years.
 During his interactions with digitalLEARNING, Chandan Sonowal, the MD of SMART Technologies in India spoke about the various areas of focus for SMART in India.
What is the big thing happening in SMART?
We had some great announcements last year. We launched the new SB480, the SBM685, which is an 87" IWB focused and priced appropriately for the Indian market as well as the new SMART Table. We launched the world's first finger touch interactive projector and we are seeing significant curiosity in that space. We announced SMARTamp and have worked on some significant changes in the SMART Notebook thereby leading to significant work on our cloud and software strategy. Overall, our IWB continues to be the fastest adopted product in the Education space in India.
Chandan Sonowal, who is an IT Industry veteran (former Microsoft and IBM executive), leads a group of young and dynamic team in India. They are a breed of fine young executives with varied background from different industries. Mohan Kumar (Country Manager, K12 Education Sales) is a former teacher at Doon School and has worked in Vastant Valley School before venturing into the corporate world at NIIT; Adil Mirza (GM, Marketing) is from Pearson, Jasvinder Kaur (National Sales Manager) is from HP. Without creating too much of hoopla, the team in India has slowly and steadily captured the imagination of teachers, students, educators and academicians in their endeavor to help them adopt technology in classrooms.

Please tell us about your IWB product categories? What is the USP of your products?
Our IWB product categories include SB480, SBM600, SB8 series and depending on the education and classroom needs, the appropriate solution is recommended. All our IWBs are based on our patented technology called DViT (Digital Vision Touch) which is different from IWB based on electromagnetic, infra red (IR) or resistive touch technology that are subjected to severe external interferences. DViT gives us an edge over others in terms of accuracy and enhanced touch interactivity.
The Notebook software which is bundled with all SMARTBoards is unique in many ways. Teachers use Notebook software to create their own content and develop their own lesson plans because it is simple yet very effective, intuitive, intelligent and overall very easy to use. You can do almost anything from the Notebook software and need not switch amongst screens to use the browser, applications, gallery items, PDF, etc. We don't have 40 million teachers and students using notebook software across the globe without a reason.
The basic question schools should ask while deciding on IWB solution, is whether the software which comes along with the Interactive device is a development tool or a delivery tool?
You also spoke about changes in Notebook strategy. Can you throw some light for our readers? If you look at the deployment, downloads and usage of Notebook software across the globe, we are the largest maker of Education software. We realized the potential of Notebook and felt that we should find a way so that more and more teachers and students can leverage its power and capabilities. Last year, we made changes which allowed other interactive devices to work with Notebook software as well. This is a significant step because until now, Notebook was available only on SMART interactive devices. We changed our licensing policies as well as worked on making Notebook software available as browser and iPad versions.
Talking about IWB, how do you see the Indian IWB Market as compared to the global market?
Allow me to compare it in terms of current size, in terms of classroom penetration and finally in terms of opportunity size. If we are to look at the current market size, China dominates the IWB space with its sales representing 57 percent of the world market. Compared to 1.3 million global IWB sales, India is the fourth largest with a market size of approximately 80,000 units in FY13.
In the UK, IWB penetration in classroom is 92 percent, in Singapore it is 85 percent, while in India it is merely 4.3 percent. We have a long way to go in terms of getting schools and teachers adopt IWB in imparting education to children. It is a paradigm shift and it requires thrust from all stakeholders.
From an opportunity perspective, probably India is the only market which will grow significantly in terms of technology adoption in the next couple of years because of its sheer size. If I were to quote Future Source, only China (3.88 million classrooms) has more classrooms than India (3.73 million classrooms). So, given the size and the lower classroom penetration, India is one market which would attract lot of interest for all the players.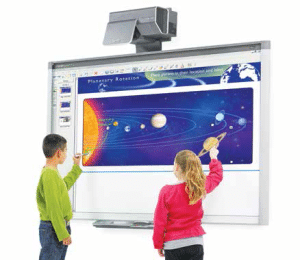 What is the size of the Indian IWB market? What is your market share in India?
Future Source has stated that the FY13 shipments to be around 80,000 units in India. This number will continue to hover around 80 to 90,000 units per annum unless OEMs take constructive efforts to make the pie bigger. As OEM, we have to identify the challenges from the context of Indian market and work on areas to grow the adoption of technology in classroom. I foresee challenges in the areas of training and teacher's skill in using technology as the biggest deterrent to technology adoption. Amongst the branded players, we are the market leader with more than 37 percent market share (As per Future Source Consulting).
What is your pricing strategy for Indian market? What is the price range of your products?
When schools invest in technology for a classroom, they don't just buy the IWB; they buy projectors, PC, UPS, networking products along with it. Our channel partners offer a comprehensive solution, which includes everything thereby quoting an overall price for the solution. To give a simpler answer, our entry level SMARTBoard is available at ` 60,000.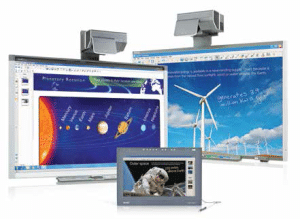 What are the quality standards that you follow for your products?
Like I said before, we have made it a policy to get BIS certification for all our products that we sell in India irrespective of whether there are any mandatory guidlines or not. This makes us stand apart from all the other Chinese or cheap and sub-standard IWB players, which form the largest unorganized group in Indian market. It is important for schools to ask these important questions to suppliers in terms of compliances and quality guidance. Apart from the BIS, our factories are ISO certified and conform to highest quality standards of environment and other regulatory standards.
What was your company's revenue growth (in IWB Category) for FY 2012-13?
Number of units sold in 2013 as compared to 2012? SMART India is subsidiary of SMART Ulc. and its results aren't announced separately. But I can tell you that our classroom deployment has increased to more than 25,000 classrooms in FY2013. We grew approximately 25 percent year on year in terms of our classroom deployment. [On checking with SMART's Distributors in India, it is estimated that SMART would have done approximately ` 100 crores in India.]
We at SMART, have imparted free Professional Development Training for teachers across the country irrespective of whether you buy SMART products or offerings
What are some of the challenges that you see in the market?
The Indian market isn't easy and there is a general reluctance or resistance to adopt technology. Schools and teachers see technology as the means to do away with their existing problems, which is definitely not the case. Technology is only a tool, and is only as effective as the person using it. So, the biggest challenge is to change the mindset amongst educators and have them look at ways and means to leverage the power of technology to empower themselves.
At the same time, we have to enhance the capability and skill set of teachers to use technology effectively. This needs training and continuous skill building. We at SMART, have imparted free Professional Development Training for teachers across the country irrespective of whether you buy SMART products or not. We will continue to do so in the years to come to enable teachers to use technology with ease. External factors like electric power supply and internet penetration would also deter schools from investing in technology. There is a severe power crisis in India, mostly in the non-metro space and there is no point in investing in technology if you cannot use it.
What are you doing to drive technology adoption?
Unless schools and teachers try out the product or solution, they won't know what they can possibly do with it. We have adopted a different approach to drive adoption. There are five areas that we are focusing on and they are:
>> Help schools try and use the SMARTBoard. It is a "Try it for Free" program run by our channel partners across the country.
>> Professional Development Program and training for teachers across the country to help them use technology in the classroom.
>>Building a Teacher community to share and learn from others in terms of content creation, skills and best practices. We call it SMART Exemplary Educator program.
>>Educators' focus group which acts as an Advisory group advocating the importance of technology.
>>Experience zones across the country whereby teachers/ schools can book time slot to give their students a complete experience of SMART Solutions and offerings.
Any final comment.
If we teach today as we were taught yesterday, we rob our children of tomorrow. So, we have to adapt to changes and impart education accordingly. Teachers need to integrate technology seamlessly into curriculum instead of viewing it as an add-on, an afterthought or an event.

br>