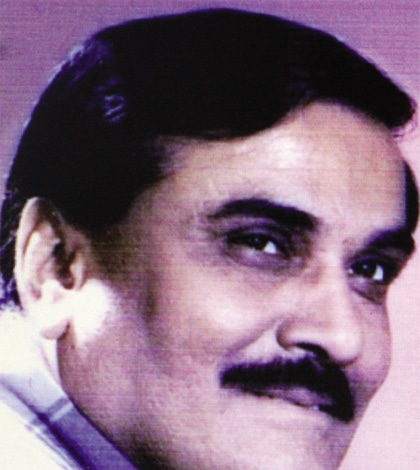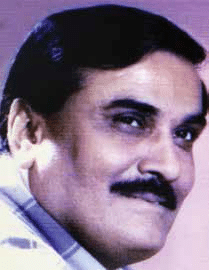 There is a need to sustain and augment the quality of various activities undergoing in any higher education institute (HEl). The areas are teaching-learning processes, student support services, curricula design and discipline writes Dr V S Niranjan, Commissioner, Department of Higher Education, Government of Madhya Pradesh
There is a huge gap between the rural and urban based Higher Education Institutions (HEIs) in Madhya Pradesh. At present, the availability of experienced teachers is not sufficient in rural and semi-urban colleges. To cater to the need, a part-time guest faculty is usually appointed. But the motivational needs are rarely fulfilled. So the department of Higher Education, Government of Madhya Pradesh. has innovatively introduced an 'Ambassador Professor Scheme'. This scheme provides a viable innovative solution to the problem of deteriorating standard of Higher Education in the rural/semi-urban colleges in the state due to shortage of experienced and dedicated professors. In order to find a solution of this problem, the professors are shortlisted from the experienced, dedicated and willing ones (permanent/retired) on the basis of survey/students' feedback, and have been given the designation of 'Ambassador Professor'. These professors have been given the responsibility to take care of their respective subjects in all the government colleges of the district. The ambassador professors help and orient the faculty of the college and help in getting the college library enriched. The youth of the state are getting a direction through this innovative scheme.
The annual system has been replaced by semester system in Madhya Pradesh since 2008-09. The system has many salient features and inherently includes continuous comprehensive evaluation (CCE) of the students along with compulsory job oriented project and job internship, A.T.K.T. system has been introduced in place of supplementary examination' system. During implementation, we have come to know about some problems. We have seriously reviewed the whole scheme and organized various high level spin off workshops. The scheme is modified and made learner friendly. Students get more time for learning and to do other co-curricular and extracurricular activities.
A SWOT analysis of HEI's was made by the academic and quality cell of the Higher Education Department. It has been noticed that not only the subject knowledge of some of the students is not up to the mark but they also lack oral as well as written communication skills. They commit lot of mistakes while writing, even in their mother tongue, Hindi.
It has further been noticed that because of economic background, being regular in the class is not the priority of the students. Students admit that though the classes are important but they can't afford to lose any opportunity of side earning. As they are accustomed to agricultural works, they prefer to go to the fields and not the classes on getting any opportunity to earn. These are singular events and classroom teaching is not affected. But the problem becomes serious during the harvesting months when availability of employment opportunities is in abundance leading to a drastic fall in the attendance in the classes.
It has been further noticed that most of the students of town colleges rarely demand quality even in the class. Most of them never participate in class proceedings. They use sub-standard study material and depend on 'made-easy books'. They never consult good books and references. They rarely show enthusiasm in sport, extra and co-curricular activities needed for all-round development of their personality. Keeping all these facts in mind, a booklet entitled 'Quality Management in Higher Education' has been released to help and guide. The college activities are regularly monitored and HEIs are physically inspected.
The HEIs were suggested to undertake motivation drives to make students aware of their rights, responsibilities and duties. This drive is expected to make the stakeholders aware of their potential and help them believe in themselves. Further, a suggestion is given to create free and fearless atmosphere in the campus and class rooms. A suggestion to collect unbiased feedback from the stakeholders is also given.
HEIs were suggested to organize informal students' sessions,' meetings and open houses frequently. The questions, like, what is quality, what are the parameters that are used to determine quality profile of any institute, where do we stand today and where do we want to go in terms of quality within, say, next 5 years, what should be the plans to enhance the quality, wherefrom maximum support may be sought and how can they be motivated to participate and what efforts may be made during the sessions. HEIs were suggested to organize few camps to make the students aware of their rights and duties.

The HEIs were further suggested to develop each class into a social activity club to make all the students socially responsible. They may be asked to organize cultural and sports activities on their own
There always remains a fear that the providers of higher education can manipulate the context for non-quality goals, if quality is not in demand or if it is enforced. So, until quality consideration comes out from heart, nothing fruitful is possible. HEIs were suggested to come forward and take initiatives to bring culture of quality in their institutions. The quality should be viewed as an inclusive activity with social, political, technical and other dimensions. They should think of making it their motto. Their conscience should not allow them to compromise on quality. National Assessment and Accreditation Council (NAAC) in its memorandum prefers to view equality as value and not as strategy. According to quality experts of HE, market forces may play a negative role in Quality Assurance. Realizing this, the department has shown faith and confidence in the teachers and principal and suggested them to come in the role of leader and not only just as manager. They were suggested to invite eminent personalities and subject experts in their institutes and to organize meetings and interaction sessions. A suggestion has also been given to set up a 'talent bank' of local specialists and experts.
Further, our students suppose teachers as 'Gurus' and so they never think of opposing them even if their teachers perform badly. So, HEIs should realize that they cannot depend on students on quality front. Therefore, HEIs should think of making quality as an inclusive factor in the very approach. HEIs should decide to design a work profile for all the employees including Principal.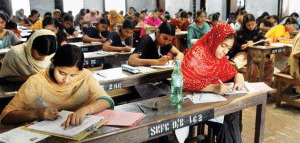 A suitable reward system may be introduced for whatever little, but remarkable any stakeholder is doing. The potential and capable students may be invited to join editorial teams of college magazines and newsletters. They may be asked to participate in the continuous evaluation process. Celebrity's lectures and interaction sessions may frequently be organized to remove students' inferiority complex and feelings of lowesteem. The authorities of HEIs should show faith and confidence in them. The HEIs were suggested to strengthen library. The students may be asked to come forward not only with complaints but also with some possible solutions. The students may be involved in academic audit and in curriculum development. The students may be invited to join the campus' cleanliness drive.
The HEIs were further suggested to develop each class into a social activity club to make all the students socially responsible. They may be asked to organize cultural and sports activities on their own.
The students may be asked to maintain the discipline in the class. In order to carve students' personality, each cultural programme may be scrutinized before they are finally' staged. Only those cultural programmes may be selected that give message. This helps in maintaining discipline and in inculcating moral and spiritual values along with national feelings in all stakeholders. The students may be asked to give their feedback willingly and without any bias. They should also give their suggestions, to lodge complaints, act creatively, shoulder responsibilities, organize functions, work for social causes, take followup action on student feedback, recognize the pro-active role of IQAC, involve the alumni, introduce formal mechanism to redress grievances and encourage student's council for active participation at all academic decision making.
The drastic fall in attendance poses a serious problem during harvesting months. Assignments, model test, etc. may emerge as solutions. A suggestion has been given to HEIs to create mobile network between the suffering students and those who are regular. The teachers may also become a part of the network. The network may become boon to the students in raising the standard and quality of education.