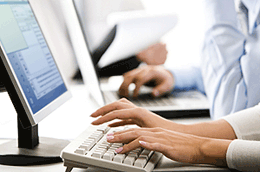 The University of Petroleum and Energy Studies (UPES), Dehradun, has signed up with Metti, an online assessment company, to conduct online examination with remote proctoring technology, The university aspirants and existing distance learning students can take entrance tests and semester exams from any location. A student needs to have laptop or desktop, a webcam and an internet connection. Around 300 candidates have taken the UPESMET-2, an online MBA Entrance Test for admission to 10 MBA programs in the specialized sectors of Oil & Gas, Power, Energy, Infrastructure, Aviation, Port & Shipping, International Business and others.
Mettl's proctoring technology ensures that any attempt to cheat is captured and addressed real time during the test – including the candidate moving away from the screen, opening multiple windows during the test, speaking on the mobile or getting a proxy to take the test.
Speaking on this development, Ketan Kapoor, CEO and Co-Founder, Mettl said, "the engagement with UPES opens a new chapter for Mettl as its technology enabled platform will now play a key role in how online examination are going to be conducted in the future. This platform will not only help universities  conduct high stakes examinations with reduced logistic issues, cost and time, but would also enable students residing in remote locations appear in important examinations even from their own residence".
UPES Vice Chancellor, Dr. Parag Diwan said, "We are happy to engage with Mettl in conducting our online examination. Mettl's platform has really helped us reach out to potential students in remote locations not only in India but also abroad. We are sure that Mettl's disruptive technology would attract more universities in changing the method of conducting online examinations in India".