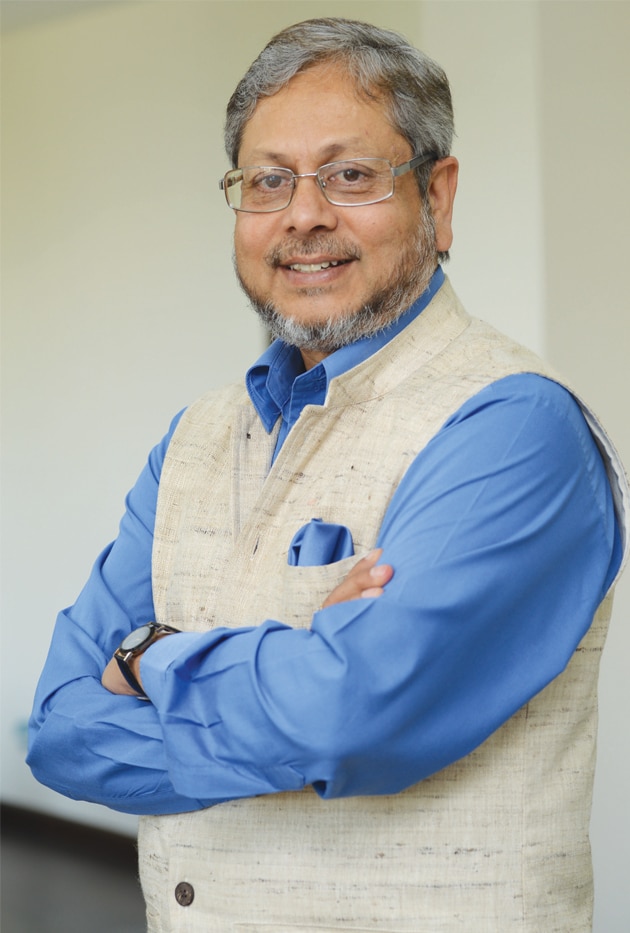 Dr Surajit Mitra, Director, Indian Institute of Foreign Trade (IIFT) talks to digitalLEARNING's Ankush Kumar about the role IIFT plays in disseminating knowledge to India and overseas
How has been your journey in the education sector? What made you move to the administrative field?
I started my career as a teacher and taught in Delhi University, Jawaharlal Nehru University and North Eastern University for a total of three years and then, I shifted to administration. Even when I was in administration, I used to take off for academics. I took three years off to do Ph D in Cambridge and went to Oxford for a year to teach. And for a year, I was visiting professor for Centre for Policy Research. I have been doing it off and on. My shift from academics to administration happened by default. I have put 36 years in administration, before I finally, came back to academics.
Does teaching political economy helps in getting into administration?
In the beginning of my career at JNU, I used to teach political economy as we had only one centre at that time, Centre for Political Studies. There wasn't any economics department in JNU. So, I specialized in political economy but most of my teachers were economists.
Administration is not a raw structure of taking dare administrative decisions. Today, government, policy making, etc. are linked to economy and society. If you don't have a good understanding of what is happening, it becomes very difficult on anybody's part to do a good job. For example, if you are in finance ministry and don't understand the basics of inflation or fiscal deficit, you are in  trouble. Now, administration is also becoming very specialized. If you are in petroleum ministry and don't understand the economics of energy, then, you can't be a successful bureaucrat. It is also becoming very demanding on the part of the administrators to move from one department to another and you are also given a very short span of time to acquire the skills of the department. In a way, it is very challenging.

IIFT was set up by the government to help professionalize the country's foreign trade management? Still we are counted among import-centric nations. Is there a need to set up more such colleges? 
IIFT was actually established in 1963 by Ministry of Commerce with the vision of Pandit Jawaharlal Nehru, who thought of having an institution, which facilitates foreign trade. But it has gone through a great deal of metamorphosis over the last 50 years. We are celebrating our 50th year, which started from May 2013. Firstly, it became a management institute generating human resource for external trade. It did well in this role. Then, it became a research centre and also took up special things like SME development, WTO, Technology Trading, etc. Today, it is a full-fledged academic institution and a think tank. It is also a coronary institute to the various departments of the government. We give advice on the policies too. We have three-fold business unlike most of the academic institutions. It's a very challenging and demanding job. We are innate importing country, which will continue till we find alternatives. We are innate importer due to energy imports. As an emerging economy, we will require more and more energy. Energy requirements and import requirements have to be balanced with the exports, which has been done successfully. Going up to 400 billion dollars of export is not a joke. In last 10 years, the exports have tripled. Now, the world is very much competitive. We have a number of institutions today who are looking  after particularly exports. But there are no standards. So, we need to upgrade these institutions to a level, which IIFT has achieved. Instead of making many institutions, we require robust and efficient institutions.
The craze for MBA and particularly International Business has gone down over the years? What exactly seems to be the reason behind it?
Your observation is slightly superfluous. It is absolutely need-based requirement. When exports are going up from 100 billion to 400 billion, we require manpower training, people who understand world economy, etc. And secondly, simultaneous processes are working like globalization. And then organizations like WTO are coming in who define rules of the game. People require training and need to understand market. If he doesn't know what a supply chain is, how is he going to handle it? Nobody is going to teach him. We have to learn by ourselves and for that, we need to have a formal training. So, there is a great deal of requirement for what is called export-oriented training in our country. After about 10-15 years, each village will start exporting. Can you understand how much expertise will be required in the country to help the exports? Therefore, there will be a requirement whether there is a craze or not. The craze comes from the pay package and facilities available. For last three years, there is global recession. So, pay packages have shrunk and people are looking for alternatives.
How does recession impact the institutes providing international campus placements?
It is both, a challenge and an opportunity. Challenge to the extent that due to recession, companies' intake is less. Institutions like us, who believe in 100 percent placements don't get right kind of placement. It's a challenge for us. The students also become very choosy because of the pay package. It is also an opportunity because in slowdown, people require expert handling and knowledge. So, we orient our students to see how they should face this challenging time when they take up jobs. When you look at our placement profile, lot of people from financial organizations has taken our graduates. Because they found them adequate to their job as they are undergoing massive problems. We train them accordingly.
"We need to upgrade the institutions to a level, which IIFT has achieved. Instead of making many institutions, we require robust and efficient institutions"
IIFT relies on research work. How do you think it helps in grooming the students?
We as an academic institution had a role to play in this country. We thought of providing people with indepth knowledge and research as they will be teachers of tomorrow. More than 75 people are currently working on various aspects like export, trade, etc. Faculty also learns in the process.
Tell us some of the key achievements of the institute under your leadership.
Under my leadership, the third EIITF Conference was organized in January 2013 where delegates from 11 countries participated and a total of 66 papers were presented by the scholars. The Centre is also planning to launch 'Business Incubation Cell' towards hand-holding entrepreneurs and MSMEs to reach out to International Markets. Recently, the Centre has signed an MOU with CII for closer cooperation to develop MSME sector.

br>