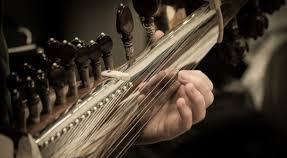 The University of Mumbai has come up to offer three years bachelor degree in music (B Mus), to train students to become all round musicians.
The course requires students to pass seven theory and six practical papers. There will be three specialization papers on Hindustani classical vocal music, Hindustani classical instrumental- percussion (table), and Hindustani classical instrumental – non-percussion (sitar). The enrollee has to choose any one of the three specializations offered.
Students will have to appear three theory papers and two practical papers as well as work on two units of continual internal assessment projects in the first year. In the second and third year students have to take three theory and three practical papers in addition to two units continual internal assessments.
The main aim of the course is to equip students with knowledge in subjects like basic principles of music, communication skills, history of music, applied theory of music etc. At the completion of every semester, students have to manage a concert performance and pass a viva voce.