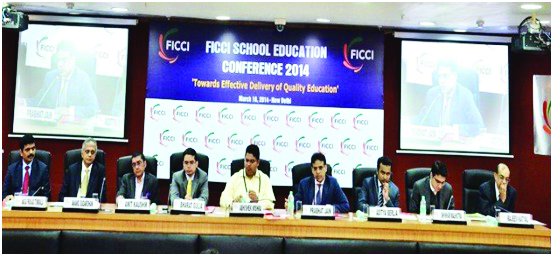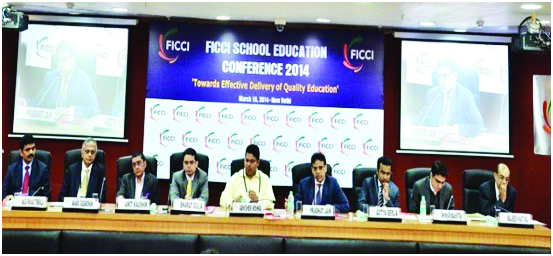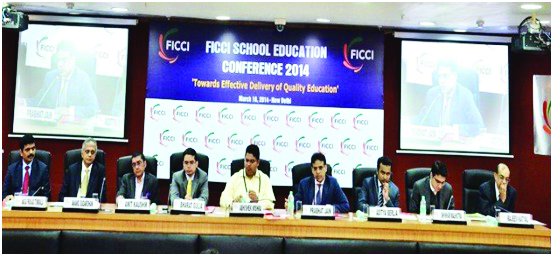 Shobha Mishra Ghosh, Sr Director, FICCI shares the proceedings of the FICCI School Education Conference 2014
School education has a significant role in laying the foundations for knowledge and skill development that subsequently shape the country's economy. The government has universalized school education through various schemes such as Sarva Shiksha Abhiyan, Rashtriya Madhyamik Shiksha Abhiyan, Right to Education Act, launch of vocational education programme in schools through the NVEQF, etc. These efforts have helped the country achieve almost 100 percent Gross Enrolment Ratio (GER) at the primary level. But despite these efforts, the Programme for International Student Assessment (PISA) of Organisation for Economic Co-operation and Development (OECD) placed India at second position from the bottom out of 73 countries in Mathematics, Reading and Science. High drop-out rates from upper primary level onwards coupled with the shift in enrolment from public to private schools at secondary level and parents supplementing classroom instruction with tuitions has further aggravated the situation.
To address some of the quality issues and actively engage the stakeholders including educationists, policy makers and the industry, Federation of Indian Chambers of Commerce and Industry (FICCI) organized its first School Education Conference on 10th March 2014 at its premises in New Delhi, titled 'Towards Effective Delivery of Quality Education'. It provided a platform for knowledge sharing on ushering changes that will have a long term impact on school education in India and had group discussions on topics listed below.
Leveraging Assessments to Improve Education Quality – Moving From Inputs to Outcomes
A joint report by FICCI and CSF titled "Guidelines for Large Scale Learner Assessments (LSA)" was released during the conference, which highlighted reasons for LSA and emphasized the importance of measuring learning outcomes in a valid, reliable and recurring manner. The guidelines highlight best practices for design, implementation and analysis of state-led LSAs and are supplemented with assessments conducted in India and abroad. Further, a discussion paper on holistic development of children by focusing on critical Non-Cognitive/Co- Scholastic (NC) Skills and means of assessing them was also released.

Teachers' Education – Leading, Learning and Teaching in The Digital Age
This session showcased the role of technology in creating scalable, high quality teacher training and education. Participants made presentations and brainstormed ways of effective use of these tools by teacher training institutions to propagate as well as monitor their use.
Private Sector Contribution to K-12 Education
A joint report by FICCI and EY titled "Private sector's contribution to K-12 education in India" was released. It highlights the contribution of private providers to quality in school education. The report also has some international case studies and brings out some key challenges that the private sector faces and thus restricts its participation.
Public Private Partnership (PPP) in Education: The Road Ahead
The FICCI – CSF Report on "Public-Private Partnerships in School Education: Learning and Insights for India" released during the conference, traces the evolution of PPPs in education in India and defines the need and opportunity for school model of PPP implementation. It synthesizes insights and learning from international experience and examines the opportunity for the private sector to partner with the government to improve the quality of school education in India.
The main agenda for FICCI is to take forward the recommendations proposed in the Reports and support the Government in developing policies that would lead to quality improvement in school education in India.

br>