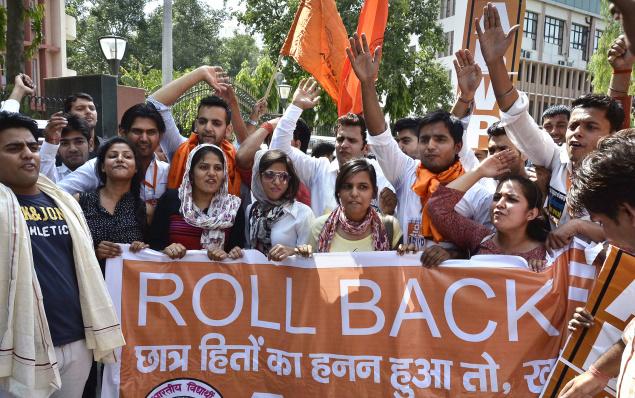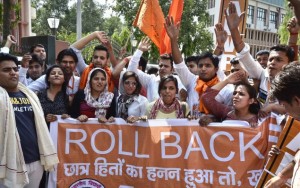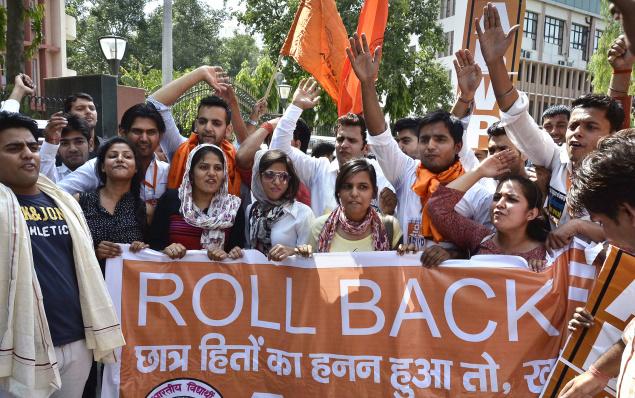 As the Delhi University (DU) and the University Grants Commission (UGC) clash over FYUP, seven colleges have reportedly written to the UGC about their move to support the traditional three-year course on June 23. The UGC received the copy of the letter in Hindi from DU, addressing college principals.

Earlier, DU had sent the legal opinion of senior counsel PP Rao which said that the university had followed all the procedures while introducing FYUP, indicating that the DU administration was digging in its heels and still seeking to avoid a rollback of FYUP.
With majority of the colleges delaying admissions by a week, the DU has been asked by the UGC to prepare an action plan. A meeting was held between HRD Minister Smriti Irani, education secretary Ashok Thakur, UGC chairperson Ved Prakash and senior ministry officials. As per sources, the decision was passed where DU has to comply with the UGC decision to scrap the FYUP. However, HRD minister did not meet Vice Chancellor Dinesh Singh. Singh maintained his statement that the university did not break any rules while introducing FYUP. Both Vice Chancellor and Registrar have been told that UGC's decision to abolish the FYUP programme is final. The UGC has asked DU administration to comply with the final decision. The UGC will fax the directive to Vice Chancellor's office after every two hour till they get compliance from the DU.