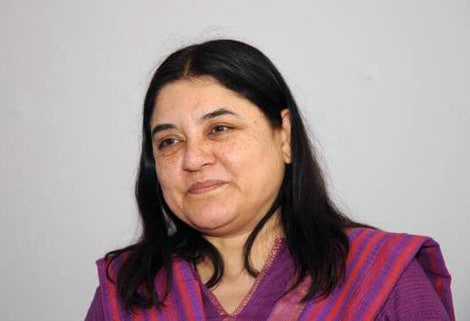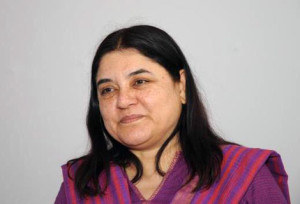 With an aim to ensure women empowerment by helping in gaining employment, Centre agreed to a proposal by Punjab government for setting up ITIs exclusively for women in the state.
Union Minister for Women and Child Development Maneka Gandhi agreed to a proposal mooted by Punjab Chief Minister Parkash Singh Badal when she called on the latter at Kapurthala House in New Delhi this morning, according to a statement of Punjab government.
During the meeting, the Minister also assured Badal that the Centre was ready to fund any scheme/programme aimed at overall development and welfare of women and children in the state and impressed upon him to submit a proposal for setting up 'One Stop Crisis Centres' in each district across the state to ensure assistance to women afflicted with gender crime.
She asked the Chief Minister to send a detailed proposal to her ministry for the establishment of a network of ITIs across the state for imparting technical and vocational training to women for enabling them to be gainfully employed.
Gandhi hoped the unique initiative would go a long way in instilling a sense of confidence amongst women to live a life with self respect and dignity besides enormously contributing in the national growth.
The Minister apprised Badal of the scheme under which the state was required to hand over 250-300 square yards land to establish such centres by erecting pre-fabricated structures, the entire cost of which would be borne by the Centre.
Badal also raised several demands including revision in honorarium of Anganwari workers and helpers under ICDS scheme from Rs 5000 and Rs 2500 per month to Rs 8000 and Rs 4000 per month respectively.
Badal also pleaded for introduction of Contributory pension scheme with a minimum monthly contribution of 10 pc honorarium to facilitate retirement of workers and helpers at the age of 60 years, as demanded by Anganwari Unions.
He also sought liberal financial grant from the Centre for construction of Anganwari centres in a phased manner and asked for a grant of Rs 4.50 lakh per building for the construction of 2000 centres during 2014-15. Badal said more than 25000 Anganwari centres were running in rented/community/panchayat buildings across the state.