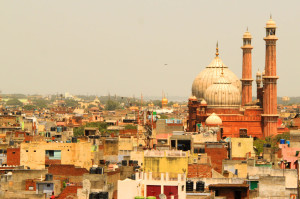 Digital Empowerment Foundation in association with UNESCO is set to commence its first-of-a-kind, six-month e-Heritage Fellowship programme. Six fellows – Mohammad Arif, Jawwad Iqbal, Namra Naaz, Ihrah, Masood Saeed and Taruha from Shahjahanabad – have been selected. They will be trained in web building tools, mobile application tools, Intel easy step module and modules on preserving Indian Heritage. Along with this, they will also be introduced to a separate module on how to digitise books. This fellowship aims to introduce various digital tools to the fellows and give them hands-on experience on content gathering and content generation.
This fellowship is a step forward for the e-Heritage project: Digitally Enhancing India's Heritage, initiated by Digital Empowerment Foundation, UNESCO and IHCN in 2013.
This project intends to encourage and build capacity of the municipal authorities and local communities in documenting and presenting heritage through digital media (website). Four demo websites were developed: Pune, Shekhawati, Old Delhi and Chanderi and launched on the occasion of the IHCN Biennial in Pune.

In order to involve local community members from Shahjahanabad in documenting and populating web content, 'e-Heritage Fellowship' was launched. Currently, the fellowship will undergo in Old Delhi (Shahjahanabad) as a pilot project.

br>