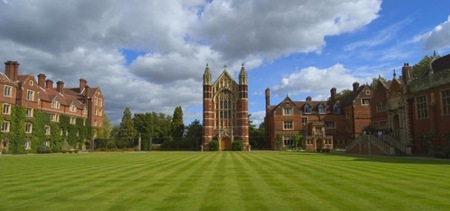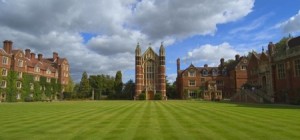 If all goes well, foreign universities will set up campuses in India soon as Human Resource Development (HRD) Minister Smriti Irani has decided to focus on a legal framework for allowing foreign universities to enter India and curb unfair practices by education institutions as part of the HRD ministry's legislative agenda, a government official said.
In doing so, the minister hopes to address the questions of increasing access and improving quality of higher education institutions in the country. "The Foreign Education Providers Bill and the Prohibition of Unfair Practices Bill are on the priority list of the minister. We will have to go through the entire process — circulating a Cabinet note, discussions with the legislative department, then Cabinet approval, then vetting by the standing committee, before the Bill can be taken up for discussion and passage by Parliament," an official said on the condition of anonymity.
"We don't know for sure if all of this can be completed in the course of the Budget session, but these bills are on the priority." Both legislative measures were initiated by the previous Congress-led government, but fell off the government's legislative priority agenda in the face of political opposition, some of it from within the ruling parties.

There is at present no legal and regulatory framework to allow foreign universities to set up campus in India, despite efforts by the previous government.
Faced with delays in enacting a law allowing foreign universities to set up base in the country, the human resource development ministry decided in September 2013 to take the executive order route to open the doors for the top 400 institutions to set up campuses in the country and award degrees, giving Indian students the opportunity to study in global institutions without leaving home or spending a fortune in dollars.
A legal framework making this possible has been pending for more than a decade now. The proposed UGC (Establishment & Operation of Campuses of Foreign Educational Institutions) Rules required that foreign education providers set up the India campuses as not-for-profit companies, that is companies set up under Section 25 of the old Companies Act (Section 8 of the new one). The proposal had the support of the Department of Industrial Policy & Promotion and the department of economic affairs.
However, the regulations were never issued with the government's legislative department failing to notify them. With newer players operating in the field of higher education, there is a need to improve the protection available to students against fly-by-night operators and other malpractices. The intent of the legislation is to give a legal basis to curtail profiteering in higher education institutions as well as ensure accountability of institutions by making it mandatory for them to disclose information related to admission process.

br>