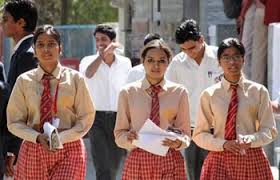 A scholarship of Rs 55 million was launched for students of classes X to XII. This is India's outside of government biggest scholarship scheme initiative.
It was announced by Lore India Foundation Scholarship Trust which is promoted by top academicians of the country, which includes IIT-Delhi professor Seyed E Hasnain, former UGC chairman Hari Gautam, and vice-chancellor of National Law University Ranbir Singh, among others.
The scholarship also has a unique feature 'monetary awards' to top schools to improve infrastructure and acquire new technology or fund meritorious students from disadvantaged background.

There will be 103 scholarships from Rs 3 lakh to Rs 50 Lakh which will be given based on a learning aptitude test (LAT). The undergraduate scholarship endowments can be used by scholars to pursue higher education in any discipline. It can also be used to prepare for coaching required for entrance exams. to get admission to a programme of the scholar's choice. The programme also includes rewards and recognition programmes for schools, which will be ranked based on the performance of their students in LAT. The top three schools in the country will receive monetary awards of Rs 25 lakh, %Rs 15 lakh and Rs 10 lakh respectively.
The scholarship aims to identify, assess, reward and mentor the brightest young minds of the country.

br>