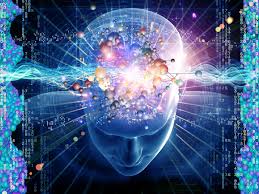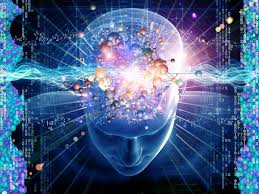 The 2nd Edition of the Next BIG Idea Contest has been announced by Zone Startups / India, a joint venture between Bombay Stock Exchange Institute and Toronto- based Ryerson Futures Inc, in collaboration with the Government of Ontario, Canada and IBM Global Entrepreneurship Program. The competition seeks to discover India's 5 most innovative technology companies who are looking to leverage a presence in Ontario, Canada, as a vehicle to expand to North America.
The winners will incubate their company for two weeks in the globally ranked 5 University Business Incubator in the world, the Digital Media Zone (DMZ) at Ryerson University, in Toronto, including flights and hotels. Using the DMZ as a landing pad, the entrepreneurs will receive mentorship, business development advice and valuable international experience. The competition opened online on July 30, 2014 and closes on September 15, 2014.
"We are thrilled with the quality of technology startups applying to be part of the Next Big Idea contest.  We strongly believe in the global sharing of experience and networks for success, and look forward to hosting this year's winners in Toronto." Says Matt Saunders, President of Ryerson Futures and Zone Startups.

Mr. Ambarish Datta, MD & CEO – BSE Institute Ltd  said "As the old saying says – All the forces in the world are not so powerful as an idea whose time has come. Through last year's Big Idea contest we have seen this happen in reality and witnessed some great ideas being transformed into reality at Zone Starups India. This year we hope to identify, encourage and accelerate many more ideas that can potentially change the way we live our lives. I look forward to seeing many bright young minds participate in this year's Next Big Idea contest", .
"This contest is an opportunity for best-in-class Indian start-ups to get an introduction to the North American market, and valuable new business connections," says Jens-Michael Schaal, Senior Economic Officer, Ontario International Marketing Centre. "Ontario is a leader in innovation on the global stage, and we welcome pioneering companies and ideas to add to our innovation ecosystem." Jens adds.
IBM Global Entrepreneurship Program has extended their partnership to this edition of the Next BIG Idea Contest.  "IBM has a deep commitment to the entrepreneurial community, and that prompted us to partner with Zone Startups on the Next BIG Idea contest. Since launching the IBM Global Entrepreneur Program in 2010, IBM has helped launch more than 500 new businesses in key areas such as green energy, health care and transportation. We strongly believe that innovation from the startup community is critical to building a smarter planet", says K. Radhesh, Country Lead – Global Entrepreneur Program, IBM India.

br>