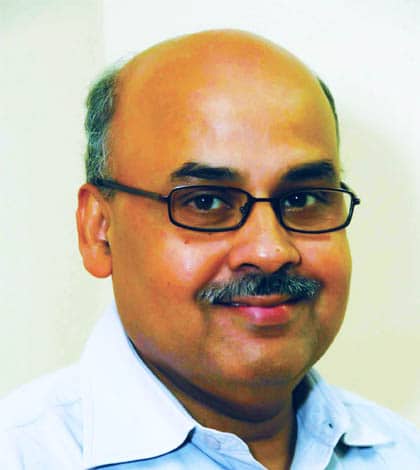 The open school concept works on the principle of education anytime, anywhere and for anybody and is fast emerging as the alternative mechanism for developing a literate India, says Dr S S Jena, Chairman of the National Institute of Open Schooling in conversation with ENN
Established in 1989, how far do you believe has NIOS fulfilled its mandate of universalisation of education and the evolution of a learning society in India ?
The idea of introducing Open Schooling in India was first considered in the early seventies of the twentieth century. In August 1974, the National Council of Educational Research and Training (NCERT) appointed a Working Group to examine the feasibility of setting up an Open School. Taking note of the fact that the country was facing the persistent problem of school drop outs, it was felt that in the interest of individuals as well as of the nation, the drop outs may be provided an opportunity to come back to the mainstream and continue their education. The problems of education of girls and children belonging to rural and economically backward communities, and persons living in difficult contexts, may also be addressed. It was realised that unless the Open Learning System is provided for, where the children as well as adults can take advantage of opportunities for education at their own convenience and at their own pace, it will continue to pose a very difficult situation.
In November 1978, the Central Board of Secondary Education (CBSE) and NCERT organised an International Seminar on Open School which was attended by experts on distance education. As a follow up of the international seminar, the CBSE set up the 'Open School' in July 1979 as a project. It was the first of its kind in India. In fact, this came up before the first Open University in India, i.e. Andhra Pradesh Open University (1982) and Indira Gandhi National Open University (1985).
The Open School Project was started in 1979. However, it was only in 1981-82 that registration of learners started; 1672 were enrolled. In 1983-84, the first Secondary level examination of the 'Open School' was conducted. The basic idea was to provide educational opportunities at school level to those have missed their first chance education through the formal education system due to various socio-economic constraints. The vision of NIOS has been recast as 'to provide sustainable inclusive learning with universal and flexible access to quality school education and skill development.' Its mission is to provide relevant, continuing and holistic education up to pre degree level through open and distance learning system; contribute to the universalisation of school education; and cater to the educational needs of the prioritised target groups for equity and social justice.
National Institute of Open Schooling (NIOS) provides opportunities to interested learners by making available the following courses/programmes of study through open and distance learning (ODL) mode:

Open Basic Education (OBE) Programme for children (up to 14 years),
Open Basic Education (OBE) Programme as Equivalency Programme for n<td></td>eo-literates, school dropouts/ left-outs (adolescents and adults above 14 years of age)
Secondary Education Programme equivalent to 10 th standard
Senior Secondary Education Courses equivalent to 12 th standard
Vocational Education Courses/Programmes leading to skill development
Life Enrichment Programmes for awareness generation in the areas of health and livelihood.
What is the framework that NIOS follows to ensure the quality of academic support to its students?
Flexibility is the basic hallmark of NIOS. Chief features on which the learning strategies are evolved through the NIOS include flexibility in age of admission (no upper age limit & minimum age is 14+); flexibility in deciding course, place and space of study; freedom to select subjects, according to one's needs, interest & abilities; integration of academic with vocational courses; continuous assessment through Tutor Marked Assignments (TMA); credit accumulation facility over a period of five years and the facility of transfer of credits from other Boards of school Education.
How are you reaching out to students in remote and rural areas?
NIOS is primarily an open distance learning institution. It operates using three-tier systems. At the first level is its HQ at Noida which is involved in preparing the policy as well as learning resources for the learners. At the second level, it has as on date 18 Regional Centres primarily responsible for programme execution and monitoring activities. At the last level, we have more than 5,000 study centres across India, mostly located in formal schools and organisations engaged in the academic and educational activities. This network of institutions supports the system for implementing both academic and vocational courses. Information and Communication Technology (ICT) plays a significant role in facilitating the activities starting from admission, course transaction and assessment of learners.
It takes the help from regular schools in building its network and also draws support from the NGOs to reach out. Also, it has been drawing support of the state government for opening of study centres in educationally backward blocks.
A commendable feat accomplished by NIOS is the Basic Literacy Assessment of more than 4 crore neo-literates. Such an assessment and certification was undertaken for the first time in the history of adult education in the country and it was made possible only because of the commitment of NIOS & NLMA. I understand that more than 3 crore neo-literates have been assessed since 2010 and they can now go for basic education offered by NIOS as an Equivalency Programme. NIOS study materials for the Open Basic Education Programme were released by the President of India during the International Literacy Day celebrations this year. In partnership with NLMA under the Sakshar Bharat Programme, NIOS is soon going to launch their Open Basic Education Programme for Adults. I am sure this alternative mechanism for developing a literate India will also draw considerable attention years ahead.
A skilled India is the thrust of the new government. What contribution will NIOS have towards this goal?
Skill building is viewed as an instrument to improve the effectiveness and contribution of workforce to the overall productivity and production. It may also be seen as an instrument to empower the individual and improve his/her social acceptance or value.
India has set a huge target of training 500 million people by 2022 which requires programmes that are scalable, replicable and accessible. A large portion of the employment would occur in the lower segment of the skill pyramid. There is large demand and supply gap where the current supply is unable to meet the ever growing labour demands both in quality and numbers.
In this era of globalisation and economic change, the government must strive to offer learning opportunities to all, throughout life, by developing and improving structures and procedure to recognise all forms of learning, particularly the outcomes of non-formal and informal learning. Assessment, validation and certification of prior learning experiences, of late, have gained paramount importance worldwide, more particularly in the devel- oping nations. NIOS has been pioneering in this area.
"A commendable feat accomplished by NIOS is the Basic Literacy Assessment of more than 4 crore neo-literates"
NIOS uses technology for facilitating learning. Apart from providing print based learning inputs, it also uses digitalised version of the learnig resources. All video programmes of NIOS are available on You tube. A high definition video studio was setup at NIOS for enhanced production of in-house video tutorials and telecast of recorded as well as live programmes/PCPs and teleconferences. Mukta Vidya Vani, a web-based audio streaming 24×7 was launched in July, 2012 for its learners and other stakeholders.
The NIOS had partnered with CISCO. Other initiatives under the Public-Private Partnership mode that you may be looking at?
To strengthen its vocational education initiatives, NIOS signed Memorandum of Understanding (MOUs) with NIC, ITDC, IMA, CIDC etc. for developing collaborative vocational and skill development programmes. It has also signed a MOU with NSDC for developing industry led courses in the field of skill development, thereby ensuring the participation of industries in the process of course development and its execution.
Follow and connect with us on Facebook, Twitter, LinkedIn, Elets video
>