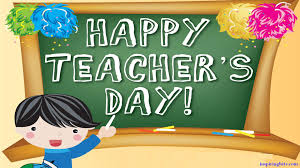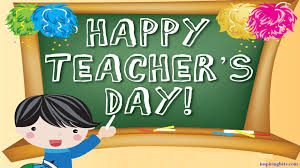 On the eve of Teachers' Day, the Union Minister for Human Resource Development, Smriti Irani, felicitated the Central Board of Secondary Education (CBSE) teachers and mentors for their contribution to the field of education. Commemorating the birth anniversary of former President Dr. S Radhakrishnan, the Board acknowledged the role and impact of the teachers in strengthening future generations.

The HRD Minister congratulated all the awardees and highlighted the importance and role of teachers in inculcating values in children in building a society and a nation.
33 teachers from across the country and abroad were conferred CBSE award for their innovations in classroom teaching.  The selection of the awardees is based on the academic efficiency and desire for improvement, genuine interest and reputation in the community, love for children, perseverance and commitment towards the field of education.
15 Mentors were awarded for collaboration and handholding through regular visits to clusters of schools. The Mentor Awards recognise principals who go an extra mile in their endeavour to promote excellence.
Mentors are selected on the basis of their training experience, professional guidance, positive role-modelling, collaboration with mentee schools and initiating innovative practices.
These awards consist of a merit certificate, a shawl and a cash prize of Rs 25000/-. The process of selection is both rigorous and transparent. It is seen that schools from all CBSE regions are equally represented.
In order to ensure transparency in CBSE Awards, for the first time, the names of proposed awardees were made public and responses were invited.
Also for the first time, s ports promoting schools were also felicitated to encourage all schools to organise sports activities and promote the spirit of well-being and health of school-going children. There are 159 such schools which have organised CBSE inter-school sports and games competitions at different levels. The schools were awarded a Certificate, a shawl and a plaque.