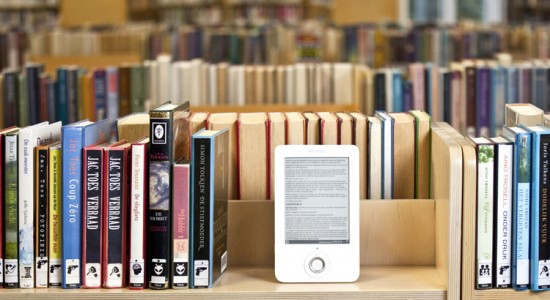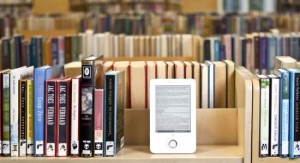 Higher education in India could get the desired fillip through emphatic usage of technology and coming together of industry, government and academia, experts suggest. If government efforts go well, students across India may soon have access to a massive national e-library and Wi-Fi enabled classrooms in schools. Shedding light on government's ICT commitment, Amita Sharma, Advisor, Ministry of Human Resource Development, has said that work towards building a massive national e-library and providing Wi-Fi connectivity in classrooms has already been initiated.

According to her, the government is also working on creating MOOCs content under the Swayam platform. "Work is under progress and students will soon be able to log into the web and access free content created by our own premier institutes," she informed, adding that IIT Bombay had already signed an agreement with Edex to take this forward.
"While the government is taking aggressive initiatives to improve the scenario of higher education in the country, close collaboration with the industry should also be encouraged to build world-class academic institutions to nurture Indian students and attract global talent," said Dr. R. Chidambaram, Principal Scientific Advisor, Government of India.
He was speaking at a session on 'Technology, Excellence & Innovation in Education in higher education' during the Indo-US Technology Summit 2014 organised jointly by the Confederation of Indian Industry, the Department of Science and Technology, Government of India and the US Department of State.
While talking about the emerging technologies, which hold the potential of revolutionising the higher education system, he listed some key classroom breakthroughs like cloud computing, mobile learning, tablet computing, MOOCs, open content, learning analytics, gamification, 3-D printing, virtual and remote labs and wearable technology. In his closing remarks, he said that technology-driven higher education was a must to help drive the vision of creating a 'knowledge economy'.
The session was also attended by Dr. Robin Angotti, Associate Professor of Mathematics Education, University of Washington, who focussed on the need to usher thoughtful innovation in present day classrooms. Prof. Sandeep Sancheti, Vice-Chancellor, Manipal University, Jaipur, also shared his personal experience how new IT-driven tools in the classroom helped him convert an extremely complicated subject like Electromagnetic Theory into an engaging area of interest.
Despite the massive usage of technology to transform higher education in India, there are a number of aspects limiting its access and adaptability. Highlighting some of these, Dr. Dinesh Awasthi, Director, Entrepreneurship Development Institute, said that bandwidth, affordability and most importantly barriers of language were some key areas that could be addressed through technology. Another challenge being faced by the students was the inappropriate student-professor ratio, pointed out Mr. Sankaran Raghunathan, Staff Representative for India, Broward College. He said that the issue of demand and scalability could be addressed by introducing software-driven learning tools that can enhance the reach and bridge the time zone and geographical differences.
While higher education in India called for extensive use of technology, the role of educator also needs to be revisited, said Vinnie Jauhari, Director, Education Academy, Microsoft USA. There is a need to inculcate the new-age professional competencies like critical thinking, team work, attention to detail, problem solving, teamwork with the help of technological integration, she added. However, irrespective of the many challenges, Indian students comprise a large under graduate population in world's top 200 universities. Given the enormous repository of domestic talent, the academic system should focus on research and innovation, which if backed by strong industry involvement can bring Indian students to the forefront and make them globally competitive, said Prof. Swapan Bhattacharya, Director, NIT Surathkal.