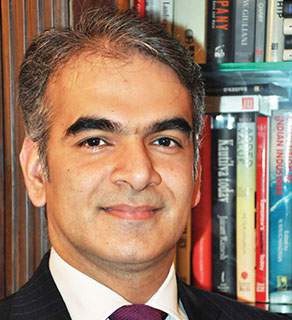 Growing at an annual rate of 20 to 25 per cent, things are certainly looking up for the preschool industry in India. In conversation with ENN, Raman Bajaj, Managing Director – Educomp Childcare Pvt. Ltd, says that the industry today needs correct, meaningful and easily implementable regulation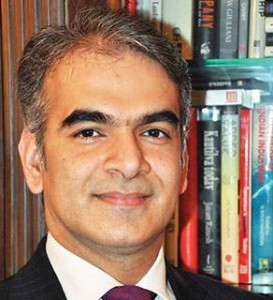 What are the current trends in the preschool business in India?
Preschool is a nascent market in India, with many families only now beginning to enroll their children for preschool education for the first time. The Indian consumer is becoming highly aware and conscious about the importance of early childhood education as the building blocks (foundation) of learning for future years. There is an increasing demand for scientifically developed preschool curriculum (not just "any" special curriculum). Preschool is a fast growing sector, growing at a CAGR of 20-25 per cent. Within the sector, the 'organised/ branded' preschools segment is growing very rapidly at a CAGR of 40-45 per cent, and is one of the fastest growing segments in the education space. Our preschool brand Little Millennium is one of the fastest growing chains of preschools in India with over 250 preschool centres now operating across 65 cities.
What are the different models in preschools? Is any model better over others? Why?
A preschool can be set up either in a franchise model or on one's own. There are several advantages of franchising which are difficult to come by for entrepreneurs who choose to set up on their own. For example, franchising provides access to a well established brand, access to a scientific well-designed curriculum faster time to launch, proven methodology/ track record, access to established processes & systems, ongoing support & training and ongoing R&D and innovation, among other benefits.
What is the role of franchisee in preschool education in India?
What are the trends? Preschool education needs to be available in every neighborhood, as children in that age cannot travel long distances. Preschools need to be present in every neighborhood, every locality of every city. This is why the role of individual entrepreneurs who take up a preschool franchise, becomes extremely important. It is these franchisees who make it possible for structured and researched preschool curriculum to reach the millions of children all over the country. We are seeing very encouraging growth trends in the market. We are witnessing a rapid spread of organised preschool education to tier II and tier III markets. We are also seeing that more and more women entrepreneurs are coming forward to start preschools. For example, across the chain of Little Millennium preschools, almost 85 per cent of the centres are run by women franchisees.
In view of increasing need for preschools across the country and classes, do you think it should be regulated?
Regulation is not necessarily a bad thing, but what we need is correct, meaningful and easily implementable regulation. We need to work on creating awareness amongst parents regarding importance of early childhood education and improving quality by adhering to minimum quality standards of delivery. We need to work along with regulatory authorities towards regulations that are in the best interests of all stakeholders. There is an increasing demand for preschool education across the country and regulations should not act as a disincentive for education providers to create the supply.
What is the investment required for starting a preschool? How lucrative is the business of preschool business in India?
One of the significant benefits of starting a preschool venture is that it requires low start-up investment. As a result, a well-run preschool can offer high return for the franchisee. The business also has a high operating leverage as franchisees can operate multiple revenue streams form the same fixed cost base (e.g. several preschools offer daycare service as well, as the two go hand in hand). This is also one of the best ventures of owned property centres. Overall, it's a very lucrative business opportunity for entrepreneurs.
Are franchisees paying a higher royalty in preschools and schools compared to those in professional education?
No.
How many franchisees are planning to continue this business in the long term and what percentage of them are planning to start up their own businesses since they have gained enough expertise and exposure through this opportunity?
Most of the franchisees that we have been working with, plan to continue this business in the long term and a large percentage of them (about 90 per cent) plan to continue the business in partnership with us. The key reason behind Little Millennium partners choosing to continue the partnership even after the contract term is the continued value that we provide on an ongoing basis. Franchisees also see a lot of value in continuous up-gradation of curriculum, access to software systems and process, access to R&D & innovative teaching aids and creative and impactful communication strategies.
Is the franchisee fee higher in preschools as compared to other education verticals?
No. Franchisee fee for preschool segment are the lowest compared to other verticals.
Please take us though different steps of setting up a preschool.
We guide our franchisees at every stage of centre setup and ongoing centre operation. We engage with them right from finding and finalising a suitable location for the preschool, designing the preschool, recruitment of teachers, training, designing the marketing communication, ongoing quality audit, regular training, monitoring and support to ensure the success of the preschool centres