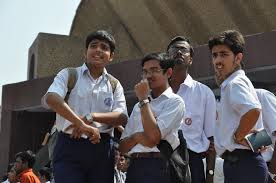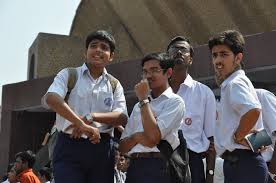 The state's attempt to regulate school fees will only make getting an education more expensive, a study by the Centre for Civil Society, a Delhi think tank, has found. A paper titled 'Analysis of School Fee Regulation in India' by researcher Sajad Santhosh said regulating school fee will muscle out smaller private players and give the bigger and more established institutions monopoly over the market.
The study, published on the think tank's website, looks at fee regulations imposed on private schools in Tamil Nadu and Rajasthan. Tamil Nadu started regulating fees for private schools in 2010, and associations of private schools are still engaged in a legal battle with the state over the issue.
The study said the state's intervention in the fee fixing exercise could be seen as a reaction to the demands from some parents to rein in large private schools charging higher fees. It could also be based on an assumption that these are the only types of private schools that exist, which is not the case. "A basic understanding of economics will suffice to explain that artificially keeping prices low would mean there is less competition, which would result in the bigger players dominating the market," the study said.
Santhosh argued that one of the problems with setting prices at a lower level is that it creates an entry barrier in the market, leading to a shortage of competition. Existing schools will have to close down because they cannot meet running costs, and/or due to a lack of demand because of falling quality as a result of lower fees. Another result of the fee regulation is that fewer entrepreneurs will be willing to start schools since it is not profitable, the paper said.
The destruction of the private school ecosystem would mean that a large number of children will be out of school because the government school system will not be able to accommodate them, Santhosh said in the study. "Thus, while the intention of fee regulation is to decrease cost of education and therefore increase the access to education, the effect is that it creates a supply deficit which in turn ends up reducing the access to education for the very population it had hoped to help," the paper said.
Larger private schools that charge a higher fee will survive but the smaller private schools will not be able to compete with them once their primary source of competition, that is price, is taken out of the equation. This results in a situation where the bigger schools could probably expand to take in part of the students who are out of school because of the closure of smaller private schools, but at a fee higher than what these students were paying at the smaller schools, it said.
A state school education department official said the government has taken measures to ensure that children of private schools that are closing down can be accommodated in government-run schools.
Child rights activists, however, said many parents in the lower-income bracket were unwilling to deny their children an English-medium education in a private school, and that they had come across cases where the parents were willing to keep the children at home rather than send them to a poorly performing government school that lacked infrastructure facilities and teachers.