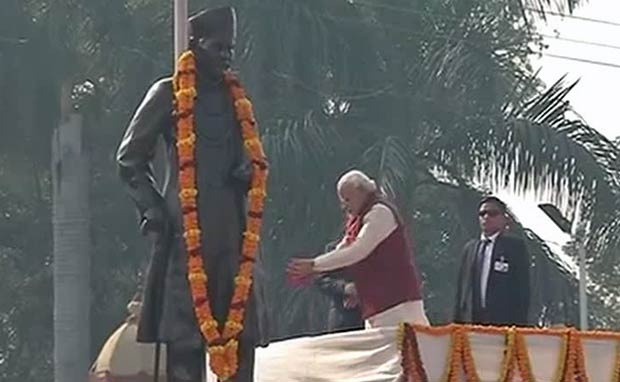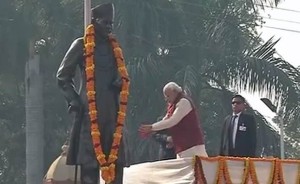 Prime Minister Narendra Modi recently said that an educational institute mustn't produce robots and should develop one's over all personality instead.
He added, "21st century is an era of knowledge. We have to contribute something or the other that benefits the world at large".
Criticising the present Indian education system at a function in Banaras Hindu University, Modi said, "our education apparatus can't be one that produces robots. That can happen in a laboratory. There has to be overall personality development. Today, the entire world requires good teachers. Good education is linked with good teachers. We need to think about how we can have good teachers. After my experience of 6 months, I can say the world is looking at India,".
"Every school can develop a mastery on any one aspect of Varanasi and this can be a great way to showcase Kashi," the Prime Minister said adding,"A tourist will come here drawn to the beautiful past but he or she will stay when we create systems that make them stay here,".
HRD minister Smriti Irani was also present at the occasion. Taking forward his Swachh Bharat campaign, Prime Minister Narendra Modi revisited his constituency and lauded people for helping rid the Assi Ghat of mounds of soil and garbage to restore the historical site to its old glory.
In the holy city to mark the Good Governance Day, he supervised the cleanliness campaign, nominated various people and organisations to join the 'Swachh Bharat (clean India)' campaign launched by his government on Mahatma Gandhi's birthday on October 2 last. Modi had wielded a spade on November 8 to remove silt deposited at the ghat along the banks of the Ganga as part of his clean India campaign.
"People, social organisations, municipal corporation and state government have played an important role and we are seeing today that the ghat, which was full of soil, is now back to its old beauty along side Mother Ganga," he said in a brief address.
The Prime Minister nominated for the campaign Nagaland governor Padmanabha Acharya, former IPS officer and activist Kiran Bedi, former Indian cricket team captain Sourav Ganguly, comedian Kapil Sharma, classical dancer Sonal Mansingh, Ramoji Rao of Eenadu group and Aroon Purie of India Today group. He had nominated some people during his last visit as well.
In a first, he also nominated some organisations which included Institute of Chartered Accountants of India, Eenadu and India Today groups besides 'dabbawallah' of Mumbai, who deliver home-made food to lakhs of people in the city.

br>