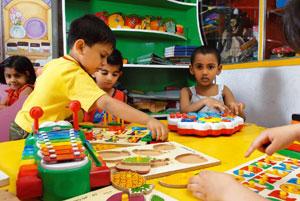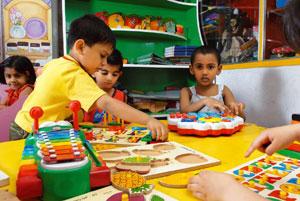 Kidzee, the preschool chain in Asia has launched iLLUME, the best in class curriculum in the early childhood education. In the first phase, approximately 20% of Kidzee centres will adopt this new curriculum and it will be established in all 1350 plus centres in India.
Interactive iLLUME is developed by Kidzee after undertaking research and content development for 2 years. The new curriculum is age appropriate and contextual making it easy for child to understand. KVS Seshasai, CEO, Zee Learn Limited, said, "Global events and the needs emerging from various social, economic, and demographic changes in the last few decades have influenced  the Early Childhood Care and Education in India. Having touched the lives of more than 4,00,000 children in India, Kidzee, a decade on, remains focused on nurturing the unique potential in every child. We at, Kidzee, are extremely proud to be the pioneers of Interactive iLLUME, a specially devised curriculum and pedagogy which aims to provide children with development that is continuous and cumulative."
Interactive iLLUME is a unique methodology covering an 'English Readiness Programme' where reading, writing and comprehension are all fully addressed to help children learn oral and written English. It includes a specially designed 'School Readiness' programme enabling the child to acquire language, mathematical, cognitive, social and emotional skills at an early age. The phonic programme, as part of this new curriculum, will help children learn through a multisensory approach by using VAK (Visual, Audio and Kinetics) methodology.
The highlighting features of Interactive iLLUME includes proprietary audio-visual content, talking pens and apps on tablets ensuring timely learning of a child. Kidzee has also included over 200 proprietary rhymes which will facilitate language development and concept enhancement in children.


br>