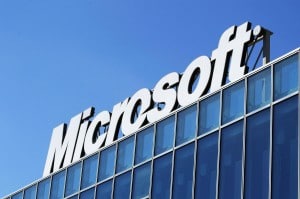 The two innovators Bijal Damani and Lakshmanbhai Kuberbhai Chaudhari have been chosen as Microsoft Innovative Educator (MIE) experts from Gujarat for their 2014-15 class of education innovators. Microsoft Innovative Educators are experts who integrate progressive pedagogy with advanced technology to advance learning and better prepare students for the jobs of the future.
Similarly, Microsoft showcase schools represent leaders who apply a comprehensive vision for change to transform local schools. Microsoft technology is deployed school-wide, and their experiences are shared with other schools to accelerate reform.
Speaking about the Microsoft Showcase Schools and Innovative Educator Experts programs, Pratik Mehta, Director – Education at Microsoft India, said, "This is a group of talented educators committed to increasing students' productivity and helping students develop the right skills in this mobile-and-cloud era. With half of India's population below the age of 25, making use of technology to expand the potential of every student, educator and school is important to India's growth."
MIEs participate in case studies, content development, and provide advice on using technology in innovative ways to transform the learning environment. After rigorous training and an introduction to new Microsoft tools and techniques to use in the classroom, these educators also join Microsoft in Education Global Forum, a hallmark educator recognition program. MIEs are eligible for free tools and technology from Microsoft (including Office 365 Pro Plus) and IT Academy certification.
Select educators will also be invited to the Microsoft in Education Global Forum in the USA in April-May 2015. Two student ambassadors will also be nominated from each Showcase school, thereby helping students develop early leadership skills. A few of these student ambassadors will be invited to participate at a global event to enhance collaboration with their counterparts in other countries.