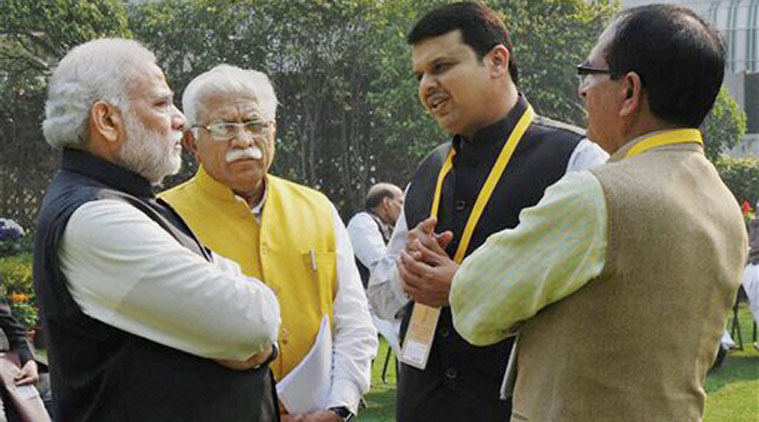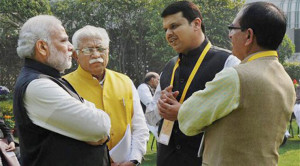 The BJP-led government in Maharashtra has scrapped an ordinance providing reservation for Muslims, despite the Bombay High Court allowing quota for the community in educational institutions.

The Devendra Fadnavis-led government, which had earlier said that it was against reservation on religious grounds, did not indicate if it plans to introduce a law to replace the ordinance, which lapsed in December last year.
"The ordinance dated December 23, 2014 could not be converted into an Act. In view of this situation, we have decided to scrap this ordinance," said a circular issued by the General Administration Department.
In the run up to the Assembly polls last year, the previous Congress-NCP government had issued an ordinance on July 11, 2014 allowing 16 per cent reservation for Marathas and five per cent for Muslims in government-run schools and colleges as well as jobs.
The previous government had decided to provide a five per cent reservation to 50 Muslims communities by including them under a newly formed category — Special Backward Category-A.
The decision was challenged in the Bombay High Court which, in a judgment on November 14, struck down reservation for Marathas, but allowed five per cent quota for Muslims in educational institutions, but not jobs. Meanwhile, a new government came to power in the state.
The new government challenged the overturning of quota for Marathas and appointed a committee to suggest potential solutions, but did not make a similar move to examine the HC order on Muslim reservation in jobs.
The state government also allowed the ordinance to lapse on December 23 and chose not to extend it, thus forfeiting a chance for Muslims to obtain reservations in the education sector as allowed by the High Court.
In a three-page order, the state government stated that the Bombay High Court has set aside a clause of the ordinance that provides for five per cent reservation for the community in government jobs and, therefore, it has taken the decision to scrap the ordinance.
Fadnavis had earlier claimed that his government stood for the all-round development of Muslim community and the present reservation system would only help a section of the community. "Since there was confusion over the issue and over whether reservations can be granted on grounds of religion, we are in the process of consulting constitutional experts," he had said.
Officials in the State Minority Development Department said there was no immediate plan to allow reservation for Muslims in Maharashtra. Principal Secretary Jayashree Mukherjee declined to comment on the issue. Fadnavis, too, was unavailable for comment.
Interestingly, the CM had held a meeting this week to discuss ways of ensuring the development of minorities in the state. The government's move, meanwhile, came under fire with former minority development minister Arif Naseem Khan branding the government "communal".