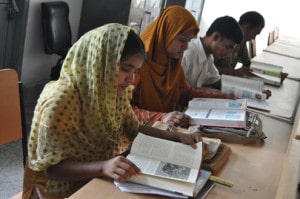 To impart value education to students and that teach them the gender equality at the very early stage of life to become a better citizen of the country, the Education department has updated class V syllabus. The new syllabus will focus on subjects like gender equality and will also impart education on e-learning, which is the need of the hour in today's time.
The training of the teachers has started from April 15. According to the State Textbook Bureau Officials, the new syllabus has been designed keeping in mind the changing scenario and generation. The officials informed that sensatising students on gender equality, women empowerment are some of the most important issues that has been kept in mind while designing the new curriculum.
While speaking to media, C Borkar, Director of the State Textbook Bureau, Balbharati said, "The new syllabus will give importance to gender education. There are many issues in the country due to less awareness about gender equality. Hence, the department has decided to introduce such topics in the revised syllabus of all subjects in all classes. Last year we revised the syllabus of class III and IV."
The teachers at the district level will be trained by experts across the state and these trained teachers will train the teachers in the city and taluka level to teach the new syllabus. Maharashtra State Bureau of Textbook Production and Curriculum Research, Balbharati, that makes textbooks for classes I to VIII has informed that science and maths book have enough content about value education.
The department has also emphasised on e-learning which is the need of the hour.