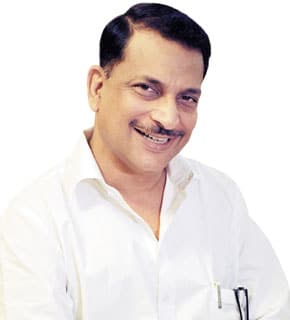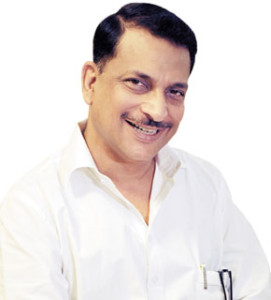 With an ambitious target of a 'skilled India' where over a 100 million people will be trained,Rajiv Pratap Rudy Minister of State for Skill Development and Entrepreneurship (I/C) and Parliamentary Affairs has initiated a slew of measures under his ministry. With the establishment of National Skills University in Raipur underway, the minister shares his vision for the skill development sector with Elets News Network (ENN)
What will be the mandate for the country's first National Skill Development University slated to come up in Raipur, Chhattisgarh?What will be the structure and the modality of this university?

The Ministry has initiated the process of establishment of a National Skills University. The University is envisioned to provide nationally recognised University degrees and certification for vocational skills, design and conduct assessment procedures, design vocational curriculum(with SSCs) customised to providing horizontal academic mobility, of-fer faculty training courses and conduct research in the skills landscape.A Working Group has been created for developing an appropriate University model, providing broad recommendations and drafting the legislation for the National Skills University.
What will be the key focus areas of the revised Skill Development Policy that will also outline the contours of the National Skills Mission?
The revised National Skill Development Policy will provide a robust framework of skill development and focus on outcome based approach in terms of providing meaningful employment in the form of both wage and self-employment.The policy will look at streamlining the institutional structure- Complex structures in the existing policy,spread across multiple sectors and schemes, need to be realigned in order to ensure smooth implementation and effective monitoring of the NSDP 2015.
Lack of trained personnel – The National Skill Development Policy 2009, with the bandwidth to facilitate nearly 3.1 million personnel (compared to over 12 million new entrants), leaves open a huge gap in the skill development requirements of the nation. The chamber recommends immediate measures to strengthen the skill development and training infrastructure with support from the private sector.
Mismatch in providing vocational training – The existing skill development policy does not focus on providing vocational training to casual workers, leading to a shortage of skilled labourers.With close to 90% of the labour for cecomprising of the casual workforce, it is imperative for the Government to provide vocational training in a more regularised manner so as to ensure better ratio of skilled to unskilled labour.
The policy will not only augment skill workforce in India, but will also enhance productivity and overall employability.
How can technology be integrated to ascertain the loopholes in the existing skills data and also ensuring quality of delivery at scale?
Technology certainly plays a vital role in the skills landscape. Following are the major areas which make it a critical aspect of skill development –
Correct assessment through Computer based testing/technology
Skill development is a complete cycle that begins with assessments, leading to training, and then on to certification, placement, and monitoring and tracking. Assessments refer to the process whereby the current skill sets of a student are captured and a counselling process brings out the skill development needs and an up-skilling plan for skill enhancement.
Customisation of content
A technology backbone that tracks all of the assessors – their skills sets in terms of trades, local language, proximity to assessment centres, and qualification to assess – could help map the appropriate assessment opportunity to an ideal assessor. A student from the assessments and counselling process understands the sequential skill development pro-grammes, and also where all of that can take him or her.
Reduction in Total Cost of Ownership (TCO)
Interestingly, these can today be easily tracked on an online solution, and there are off-the-shelf products. Those that are built on a SaaS (Software as a Service) model could help even save costs on hosting, maintenance of data centres etc., as they are typically pay as you use facilities with complete data protection.Database Management
It would be a wonderful world if technology were to work like a robot on the net and take over some of the monitoring and tracking components such as students' attendance, training hours,and progress, and capture these in the system. Today, biometrics devices with GPRS that can authenticate a student, RFID cards that track students, and logical actions built into an application plat-form can make such a dream a reality.Ease of Communication
A fully-networked platform and a standardised framework could help all skills centres spread across country to effectively communicate with one an other and help dynamically aggregate and help with cross-dimensional views of information in real-time. With the workforce of today spread out across the country, and migration being all time high in recent years, what is needed is a system that can help service students in any of the centres and a service that is available to several industries. (Also,in terms of technology, given the sub-scriber and user base, the mobiles have a far-reaching impact. A simple wrapper to connect all of web to a mobile technology can help reach to a larger community today.)
One of the focus areas is LMIS (Labour Management Information System), which is like the pulse of the skilld evelopment industry; for, it helps in a real time understanding of several components such as skills in demand, challenges, issues, training quality etc
LMIS (Labour Market Information System)
Some of the technology initiatives are underway, as the government has allocated sizeable budgets and has engaged the services of some of the large IT and skill development companies to help inputting all of this backbone and frame-work in place. Eventually, this technology envisages MIS being dynamically available with controls much stringently partnership (PPP) projects which are now on the rise.
What efforts need to be made to link skilling with jobs to make the skill development more effective?
The objective of skill training a person is to get them employed or self-employed,else the purpose is defeated. It is imperative to link skill development with jobs to achieve the objectives of the Skill India Mission. The following are the broad efforts that need to be made so as to bridge the gap .
Recognition and Acceptance of a Skill Certificate by Industry
There are 33 Sector Skill Councils (SSCs) which are industry bodies under the purview of National Skill Development Corporation (NSDC), dedicated to their respective sectors for formulating National Occupation Standards and Qualification Packs. The certificates provided by them to trained candidates are a recognition of the trainees' skills which are at par with the industry's requirements. It is imperative for employers to recognise and accept this certification and hire certified people. This not only increases their productivity but also provides premium wages to the 'skilled' and'certified' workforce.
Alignment of Standards and QPs
There are almost 1000 Qualification Packs (QPs) that have been formulated by SSCs. The training curriculum ad-opted by training providers across the country should be aligned to them.
Making skill development aspiration
alIndependent India has primarily focussed on education and very little on skill development. Hence, at this juncture, it's crucial for us to make skill development 'aspirational' to the youth,for them to earn better respect in the society. NSDC has already taken the initial steps in this regard by coming out with Television Commercials and a holistic communication campaign with the tagline 'Hunar Hai Toh Kadar Hai'.
Job portal
The Government must come up with a common portal where the industry can post their requirements in terms of specific job roles and manpower requirements. This can provide employment-market linkages for skilled workforce using innovative technologies like portals that will act as a 'skills depository' and provide data market linkages.
What are the key initiatives in the pipeline to allow the country to take full advantage of its demo-graphic dividend?
The following are the major initiatives in the pipeline that will help the country harness its vast demographic dividend when it comes to skill development –
Launch of National Skills Mission
The mission was announced by the Finance Minister in his budget speech and has been widely hailed by IndiaInc. The mission is currently work-in-progress and the Ministry of Skill Development and Entrepreneurship (MSDE)will lead it. We look forward to the formal launch of this mission by our PrimeMinister, as this will certainly transform the skills and employment landscape of the country.
Alignment of National Skills Mission with other key missions
MSDE is currently in talks with heads of other missions such as 'Digital India','Make in India', 'Swachh Bharat', etc. to align them to the upcoming 'National Skills Mission'.
Utilising existing infrastructure and resources:
Railway Network
6000 railway stations having 43,000km of Optical Fiber Network across the country will be used for training the youth for better skills. These stations have the necessary facilities like, water, electricity and connectivity and are spread across the length and breadth of the country. These will be places for skill development as they have the necessary infrastructure needed for the training and will take care of the training needs of the local populace. We are in talks with the Ministry of Railways for the same.
The policy will not only augment skill workforce in India, but will also enhance productivity and over all employability
skill development as they have the necessary infrastructure needed for the training and will take care of the training needs of the local populace. We are in talks with the Ministry of Railways for the same.
Retired Defence Personnel
The Indian Army is the third largest in the world. About 50,000 personnel retire from the armed forces every year. Defence personnel in the last year of their service can impart skills training to people in logistics, artillery and medical. They can be equipped in such a manner that once they retire, they can either engage in productive work or use their services and expertise to act as trainers to those seeking skills. The Ministry is working with the Ministry of Defence to develop a national action plan for the same. The Ministry is also in discussions with the Ministries of Overseas Indian Affairs, Road Transport and Highways, Shipping, Power, Coal and Renewable Energy to scale the skilling efforts in the country.
Coordination with Ministries and State Governments
There over 20 Central Ministries/ Departments involved in implement a-dations on norms across the various skill development programmes while allowing flexibility to meet the requirements of different parts of the country/ different socio economic groups.
Multi Skill Institutes
Initiated steps towards setting up new Industrial Training Institutes (ITIs) in PPP mode, which will be known as 'Multi Skill institutes' (MSIs). The first draft of the approach paper has undergone extensive consultation with stakeholders. This proposal is expected to be finalized soon.Recently, the two verticals of training and apprenticeship in Directorate General of Employment & Training (DGET)under the Ministry of Labour & Employment (MoLE) have been transferred to the MSDE. With this notification, the ITIs have now come under the MSDE.
Proposed 'Resource Optimisation for Skilling at Scale' platform for creating new training capacity that leverage existing infrastructure, facilities and human resources. It will include a competitive grant process for funding of innovative projects in the skilling space:States, districts, training providers will be eligible to apply for grant.