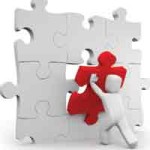 On the occasion of first World Youth Skills Day Prime Minister Narendra Modi has launched the National Skill Development Mission and unveiled the New National Policy for Skill Development and Entrepreneurship 2015.
The framework of the National Mission for Skill Development focuses on the need to scale up skill training efforts to meet the demands of the employers and drive economic growth. India currently faces a severe shortage of well-trained skilled workers. It is estimated that only 2.3 per cent of the workforce in India has undergone formal skill training as compared to 68 per cent in the UK, 75 per cent in Germany, 52 per cent in USA, 80 per cent in Japan and 96 per cent South Korea.
Large sections of the educated workforce have little or no job skills, making them largely unemployable. India's annual skilling capacity was estimated at approximately 7 million during the period 2013-14. Apart from meeting its own demand, India has the potential to provide a skilled workforce to fill the expected shortfall in the ageing developed world.
Having being one of the youngest nations in the world, 54 per cent of the India's population is below 25 years of age and over 62 per cent of the population in the working age group is (15-59 years). The country's population pyramid is expected to bulge across the 15–59 age group over the next decade. This demographic advantage is predicted to last only until 2040. India therefore has a very narrow time frame to harness its demographic dividend and to overcome its skill shortages.
The enormity of India's skilling challenge is further aggravated by the fact that skill training efforts cut across multiple sectors and require the involvement of diverse stakeholders such as: multiple government departments at the centre and state levels, private training providers, educational and training institutions, employers, industry associations, assessment and certification bodies and trainees. All these stakeholders need to align their work together in order to achieve the target of 'Skill India'.
The Ministry of Skill Development and Entrepreneurship proposes to launch the National Mission for Skill Development (NMSD – known henceforth as, the Mission), which will provide the overall institutional framework to rapidly implement and scale up skill development efforts across India.
The vision, objectives and design of the Mission, draw on the lessons learnt from the implementation of skill development efforts over the past decade. It seeks to provide the institutional capacity to train a minimum of 300 million skilled people by the year 2022.
Objectives:
Create an end-to-end implementation framework for skill development, which provides opportunities for life-long learning. This includes: incorporation of skilling in the school curriculum, providing opportunities for quality long and short-term skill training, by providing gainful employment and ensuring career progression that meets the aspirations of trainees.
Align employer or industry demand and workforce productivity with trainees' aspirations for sustainable livelihoods, by creating a framework for outcome-focused training.
Establish and enforce cross-sectoral, nationally and internationally acceptable standards for skill training in the country by creating a sound quality assurance framework for skilling, applicable to all Ministries, States and private training providers.
Build capacity for skill development in critical un-organised sectors (such as the construction sector, where there few opportunities for skill training) and provide pathways for re-skilling and up-skilling workers in these identified sectors, to enable them to transition into formal sector employment.
Ensure sufficient, high quality options for long-term skilling, benchmarked to internationally acceptable qualification standards, which will ultimately contribute to the creation of a highly skilled workforce.
Develop a network of quality instructors or trainers in the skill development ecosystem by establishing high quality teacher training institutions.
Leverage existing public infrastructure and industry facilities for scaling up skill training and capacity building efforts.
Offer a passage for overseas employment through specific programmes mapped to global job requirements and benchmarked to international standards.
Enable pathways for transitioning between the vocational training system and the formal education system, through a credit transfer system.
Promote convergence and co-ordination between skill development efforts of all Central Ministries, Departments, States, implementing agencies.
Support weaker and disadvantaged sections of society through focused outreach programmes and targeted skill development activities.
Propagate aspirational value of skilling among youth, by creating social awareness on value of skill training.