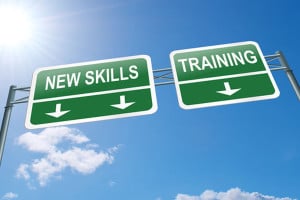 R.K Singh, M.P from Arrah has inaugurated one of the first Multi-Skill Development Centres at Arrah in Bihar along with Amrender Pratap, MLA from Arrah and Sanjay Singh Tiger, MLA from Sandesh. Prior to the inauguration, the center was graced by the presence of Rajiv Pratap Rudy, Minister of State, Skill Development & Entrepreneurship and Parliamentary Affairs.

Additionally, two other centres were launched at Ekma and Chhapra. The Ekma Center was inaugurated by Janardan Singh, MP from Maharajganj and Brijesh Kumar Raman, Vice-President, BJP.
Centum Learning has partnered with the Ministry of Skills and Entrepreneurship to launch these centres under the Pradhan Mantri Kaushal Vikas Yojana (PMKVY) scheme. The PMKVY, a flagship outcome-based skill training scheme, aims to impart employability-linked skilling to 24 lakh youth across India.
The skill centers will offer courses for sales associates, computer operators, beauticians, hair stylists, medical sales representatives, mobile repair engineers, helper-plumber, helper-electricians, sewing machine operators, helper-mason/barbender, painter-decorator.
Each centre has seven classrooms to conduct skilling courses in retail, construction, electrical, apparel and medical sales. Additionally, there are five labs. Nearly 18130 number of skilled workers are expected to be trained in a year's time. All skilling programmes are being done on the lines of National Skill Qualification Framework (NSQF) and industry-led standards. Under the scheme, a monetary reward will be given to trainees with third party assessment bodies conducting post assessment and certification.