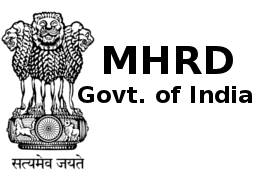 To ensure quality education in government schools, the Central Government through Sarva Shiksha Abhiyan has supported State and Union Territories on early grade reading, writing and comprehension and early mathematics programmes through a sub-programme 'Padhe Bharat Badhe Bharat'.
The SSA will also support states and UTs on sharing an exemplar on continuous comprehensive evaluation in elementary education developed by the NCERT, notifying learning outcomes by class and stage of education brought out by the NCERT, conducting the 3rd round of National Achievement Surveys for Class III, V and VIII to track student learning outcomes, provide funds and technical guidance to states for annual refresher training of teachers and lastly to provide academic support to teachers and schools through Block and Cluster Resource Centres.

The identification of Special Focus Districts (SFDs) is an important step in the direction of providing universal and quality education to SCs & STs student at elementary level. These districts are identified based on indicators like concentration of out of school children, high gender gap, low retention rate and infrastructure gap as well as concentration of SC, ST, Minority population. During 2012-13, 2013-14, 2014-15 & 2015-16, 48 per cent, 48 per cent, 42.8 per cent & 49 per cent respectively of the funds under SSA were targeted to SFDs. As a result, the annual average dropout rate of boys has reduced from 5.89 per cent in 2012-13 to 4.68 per cent in 2013-14 and of girls from 5.34 per cent to 4.66 per cent during the same period.
A survey was commissioned by the Ministry of Human Resource Development and was conducted by Indian Market Research Bureau (IMRB) on "National Survey of Estimation of out-of-school children in age 6-13 in India" and completed in 2014. It was pointed out in the study report that children within the rural areas drop out of school earlier than those in the urban areas. Most of the drop-outs in the said age group from the rural areas have completed education up to Class-II, while those from the urban areas have completed class V.