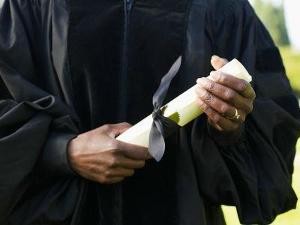 In a most awaited move, the Supreme Court has asked the National Assessment and Accreditation Council (NAAC) to assess and grade the 41 deemed universities, which were sought to be de-recognised (on the basis of the Tandon Committee report), based on the 2012 Regulations of NAAC, without considering the 2010 UGC Regulations.
A bench of Justices Dipak Misra and Prafulla C. Pant gave this direction after senior counsel Rajeev Dhavan, appearing for a few DUs, submitted that the DUs concerned had not sent their self-appraisal report  of compliance with the 2010 UGC Regulations, which had been quashed by two high courts. He said since the appeal is pending in the apex court, assessment should not be done on UGC regulations.

The bench in its order took note of the submissions made on behalf of the government and consulting all the stake-holders, — the All-India Council for Technical Education, UGC, National Assessment and Accreditation Council and National Board of Accreditation — for evolving new guidelines and framing statutory rules in three months.
Prof. R. Sethuraman, vice-chancellor of SASTRA University, appreciated the move and said: "The Supreme Court has rightly nailed the coffin by ignoring the Tandon Committee report and ordering NAAC to conduct inspection and submit its report."
"The government of India ignored the statutorily-empowered NAAC and relied on the arbitrary grades of the Tandon Committee which also upgraded from B to A deemed universities with unauthorised off-campus. The 9th and 10th Five-Year Plans and the UGC's gazette notification dated January 19, 2013 had clearly delegated powers of conducting inspection and awarding grades by NAAC. The action of constituting the Tandon Committee and its report is superfluous, and the direction of the Supreme Court asking NAAC to conduct accreditation is in the larger interest of higher education," said Sethuraman.
The bench directed the NAAC to complete the gradation/accreditation in eight weeks and said the DUs concerned should send the self-appraisal reports in 10 days and directed the matter to be listed for further hearing on November 19.