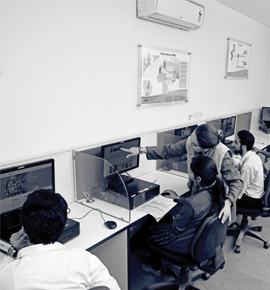 In an attempt to make students equipped with skill knowledge, CBSE has introduced a number of skill courses that will help them become a competent learner. Elets News Network (ENN) finds out the vocational courses that the Board is currently focusing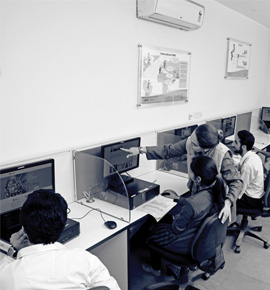 In the light of National Skill Qualification Framework (NSQF), CBSE has initiated a process of reframing its existing vocational courses to ensure across mobility of students and their absorption in the industry. The Board has introduced new vocational courses in Financial Market Management, Hospitality and Tourism, Mass Media Studies, Medical Diagnostics and Geospatial Technology in collaboration with National Stock Exchange, Mumbai, National Council for Hotel Management & Catering Technology (NCHMCT), Noida, Whistling Wood International Ltd., Mumbai, Apollo Medvarsity, Hyderabad & Rolta India Ltd. Mumbai, respectively.

Further, the Board has signed an MoU with Central Institute of Technology, Perth, Australia to introduce skill based courses on Music Production, Business Administration, Beauty Therapy and Design.
Currently, CBSE is offering 40 courses in seven sectors, and most of the courses are formulated based on the industry requirements. Some of the courses are offered in collaboration with the professional organisations and joint certificates are issued, which enhance the job prospects of the students.
CBSE is offering 40 courses in seven sectors, and most of the courses are formulated based on the industry requirements. Some of the courses are offered in collaboration with the professional organisations and joint certifi cates are issued, which enhance the job prospects of the students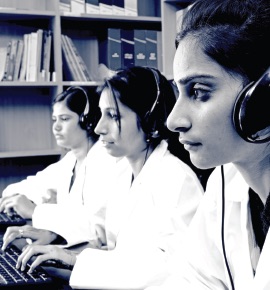 With inputs from PSSCIVE, SSC, NSDC and School teachers, CBSE has formulated the curriculum and study material for level I to IV (Class IX-XII) of IT, Automobile and Retail sector under National Vocational Education Qualification Framework (now NSQF). In addition, Board also framed the qualification required for the teachers/instructors for said courses.
To cope with growing needs of manpower in Retail, IT, Travel & Tourism and Security Industry, the CBSE has introduced vocational courses in these areas from the session 2012-13 at secondary and senior secondary level under NSQF. A difficult task has been carried out by the cell to rationalise the existing secondary level curriculum for introducing new vocational subjects without hampering elementary knowledge requirement at this level. Further, the Board in association with the National Stock Exchange, has introduced a course on Financial Market Management at secondary level in class IX from the current academic session to equip the students with knowledge in financial literacy.
The Board is also working for the industry linkages, specially meant for the schools, and would prepare student database for appropriate internship training and employment. The Board has also successfully conducted a number of sensitisation and awareness programmes for the principals and teachers of affiliated schools, along with the Teacher Training Programmes (TTP) for concerned vocational subjects and also planned to organise many more similar training programmes or workshops at regular intervals to ensure quality of delivery and consistency.
Courses at
Senior Secondary Level
?
Office Secretaryship
?
Healthcare Sciences
?
Stenography and Computer Applications
?
Health and Beauty Studies
?
Accountancy and Taxation
?
Medical Diagnostics
?
Marketing and Salesmanship
?
Fashion Design & Garment Technology
?
Banking & Insurance
?
Textile Design
?
Retail
?
Design & Innovation
?
Financial Market Management
?
Music Technical Production
?
Business Operation & Administration
?
Beauty Services
?
Electrical Technology
?
IT Application
?
Automobile Technology
?
Security
?
Civil Engineering
?
Library and Information Sciences
?
Air Conditioning and Refrigeration Technology
?
Poultry Farming
?
Electronics Technology
?
Horticulture
?
Geo Spatial Technology
?
Dairying Science and Technology
?
Foundry Technology
?
Food Production
?
Transportation System & Logistic Management
?
Food and Beverage Services
?
Ophthalmic Techniques
?
Mass Media Studies and Media Production
?
Medical Laboratory Techniques
?
Bakery and Confectionery
?
Auxiliary Nursing & Midwifery
?
Front office
?
X-Ray Technician
?
Travel and Tourism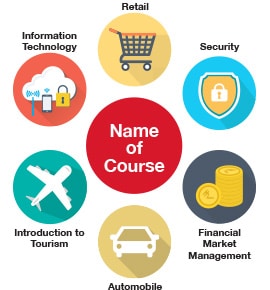 The Board has further proposed a workable scheme of studies for vocational subjects by way of integrating academic course with vocational course, this will allow free movement between vocational to conventional and vice-versa.
For effective delivery, the following materials are being prepared for each of the vocational courses:
? Teacher's Manual
? Student material
? Assignment
? Internship Project
To tune the vocational courses meeting the present needs of the society, multiple subject committees have been constituted to prepare the materials for students and teachers. Further, the Digital and Multimedia content were also developed for some of the focused courses (Retail, IT, Automobile).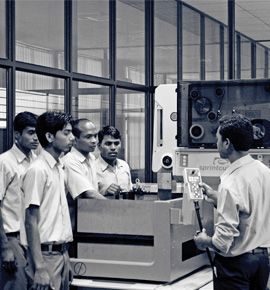 The Board has also identified some skill knowledge providers for effectively offering the skill-based courses in the schools. It is primarily focusing to increase the stake in post secondary as well as secondary level vocational courses in the areas of Agriculture, Commerce, Engineering & Technology, Medicine, Hospitality & Tourism and other service sectors in collaboration with professional organisations. In addition, the cell is also planning to introduce various skill based modular courses for short duration to cover the large workforce in informal sector.
Having committed to provide quality education to promote intellectual, social and cultural vivacity among its learners, the Board envisions a robust, vibrant and holistic school education that will engender excellence in every sphere of human endeavour. The Board advocates Continuous and Comprehensive Evaluation with an emphasis on holistic development of learners.