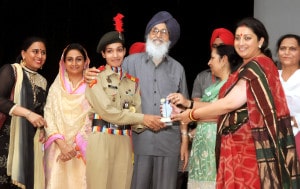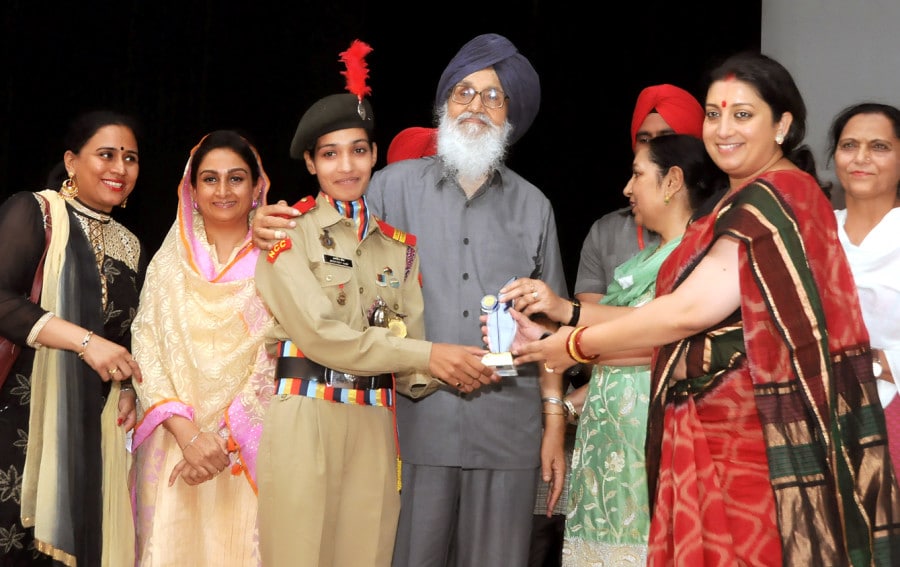 Lauding the indomitable spirit of skill, courage, resilience and dedication inherited by the Punjabi girls, the Union Human Resource Development Minister Smriti Irani called upon them to play a proactive role in women empowerment at the national level.
Addressing the gathering during her visit to the Dashmesh College for girls, the Union Minister said that the Union government was organising National Arts and Craft festival in the month of December with 'Beti Padhao, Beti Bachao' as its theme. She said, "The students from the state must participate in this national level festival to make their presence felt in the country by showcasing the rich cultural heritage of their state."
Irani said that besides cementing the bond of unity amongst the students of various states this festival would be also instrumental in perpetuating the cultural legacy of the country amongst the students.
It is the need of the hour to eliminate social maladies like female foeticide. She said, "Keeping this in mind the Union government has also decided to hold the national arts and craft festival on the theme of 'Beti bachao, beti padhao'. It was must for ensuring women empowerment in the country."
Emphasising on the need for imparting quality education to the girls, the Union Minister said that educated girls could prove to be important pillars of a democratic country like India thereby fairly contributing in its economic, social and political development.
Laying thrust on the all-round development of the girls by equipping them with quality education, she said, "Given an opportunity the girls could do any stupendous task and easily achieve their target due to which the need of the hour was to provide them more and more opportunities to showcase their ability."
Prominent amongst other present on the occasion included Union Food Processing Minister Harsimrat Kaur Badal, Chief Minister Parkash Singh Badal, Special Principal Secretary to Chief Minister  KJS Cheema, Inspector General of Police BK Bawa, Deputy Commissioner  Jaskiran Singh, Circle President  Avtar Singh Vanwalla and Member Women Commission  Veerpal Kaur Tarmala.