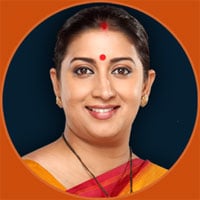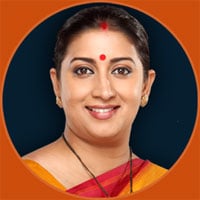 A one of its kind and appropriate for the Indian context, Union Human Resource Development Minister, Smriti Irani has launched the national institute ranking framework for educational institutions. On the occasion of the launching ceremony she said, "This would meet a felt need for a framework that would enable parents, students, teachers, educational institutions and other stakeholders to rank institutions on the basis of a set of objective parameters and a transparent process."

Developed by a team of experts in education and heads of institutions, the portal and the framework is currently available for engineering and management institutions. Over the next month, methodologies, parameters and process for ranking universities along with architecture and planning institutions would also be available online.
She said, "National Institutional Ranking Framework follows an Indian approach which considers India-centric parameters like diversity and inclusiveness apart from excellence in teaching learning and research. The Minister expressed that this framework for engineering and management institutes will be extended to other disciplines like architecture, pharmacy and humanities and for universities within the next four weeks."
The NIRF will facilitate a level playing field in ranking for institutions which have been working in languages other than English and excelled relatively in the recent past. NIRF is an outcome of a need identified by the Hon'ble Prime Minister and a consequent suggestion to evolve a national ranking framework.
It is to be noted that earlier this month the ministry had announced to launch the national ranking framework to rank the higher education institutions in India. The ministry in its release had informed that the ranking will cover institutes offering courses on engineering, law, management and humanities. Read more: http://digitallearning.eletsonline.com/2015/09/mhrd-develops-framework-to-rank-higher-education-institutes/
The ranking framework is designed such that institutions belonging to different sectoral fields such as Engineering, Management etc. will be compared separately in their own respective peer groups. The parameters are under the five broad headings (1) teaching learning and resources; (2) research, consulting and collaborative performance; (3) graduation outcomes; (4) outreach and inclusivity and (5) perception.
The major challenges behind evolving National Institutional Ranking Framework involve the following:
Challenge of Diversity: Very large and complex multi-layered structure of Higher Education in India
Diversity of institutions: IIT's, IISC, IIESRS, Central Universities, Deemed-to-be Universities, Private Universities, affiliated colleges
Diversity of Scope, autonomy and source of funds
Huge variation in quality and standards
Meanwhile, the ministry has also informed that there will be two separate rankings for each discipline in each category. The philosophy of ranking is based on:
Set of metrics around the parameters agreed upon by the core committee
Parameters organised into five broad heads, each with suitable sub-heads
The parameters of ranking institutions under #NIRF