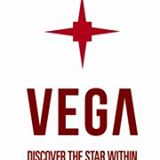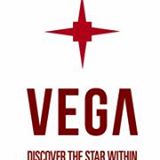 To expand its footprint in the nation while introducing a customised approach to the education sector in the country, Gurgaon-based Vega Schools is looking at investing about Rs 200 crore over the next five years, a senior official informed.
The school chain was started this year by Steven Edwards, former advisor to the White House, World Bank and United Nations on education and Sandeep Hooda, a first generation entrepreneur. The two founders are infusing the initial Rs 200 crore and claim to have admitted over 100 students. The institution is also looking at raising additional Rs 100 crore in the next year for expansion.

"Vega is all about 21st century schools based on the progressive approach focused on personalised learning experiences," says Hooda.
The first school is based on the building blocks model, a relatively new concept in India. The approach involves learning through practical experience, customised for individual students.
 "Neuroscience says all of us are completely different. Then how can we have one learning experience for a class of 40 or 50," Hooda said.
Vega Schools is part of the Global Schools Alliance, a trust, a not-forprofit organisation. It has eight schools as members with Vega being the Indian chapter.
"The heads of these schools will meet at least once a year and a transfer of best practices, faculty and students takes place among these schools," said Hooda.
Based on customised learning, Vega has worked out not only on its exteriors but also its interiors to reflect agility. It has no classrooms or fixed furniture. "The no classrooms concept is scientific. All the furniture can be taken apart and put back in a different way," said Edwards.
"Indian schools are very controlled. Also it is not that all schools in the US are following progressive learning. But more schools in the US are adopting the progressive approach," he added.