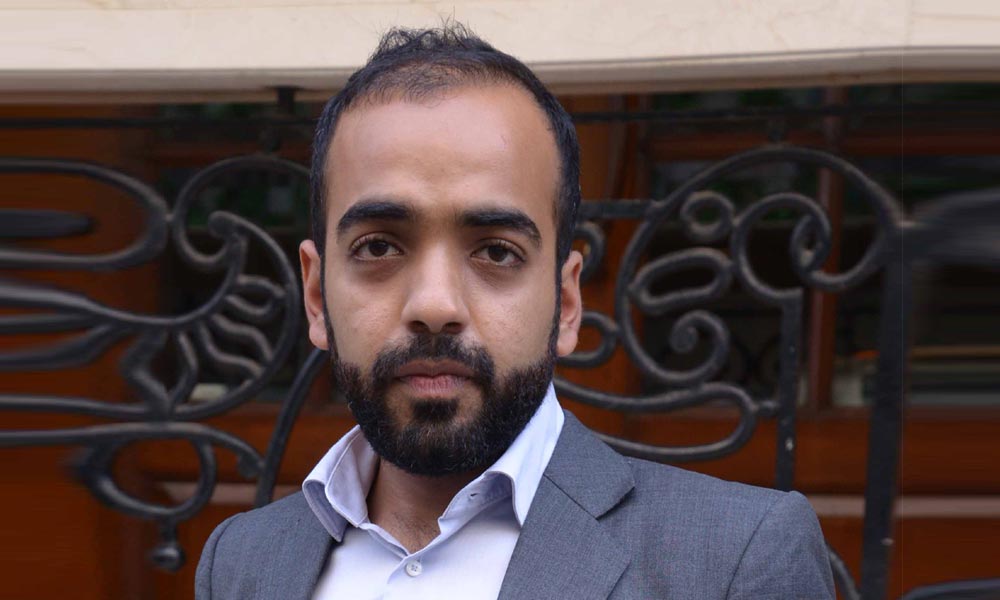 Cyber-security is one of the professions which is gaining popularity of late. To know the scope of the sector for professionals and the packages that it offers, Siddarth Bharwani, Director, Jetking tells Bhawna Satsangi of Elets News Network (ENN) about the increasing requirement of the cyber security professionals by 2020
 How can cyber-security courses benefit the students?
A course in cyber-security would enable students to learn more about the challenges facing computer system infrastructure and how best to safeguard against cyber-attacks. They would become familiarised with Cyber-security fundamentals and can then apply it to their education or careers. They gain an insight by knowing where to look up the information and what kinds of tools they can actually use to deal with such instances.
Along with this, many well planned hands-on activities are done through what is called a virtual machine, which has the ability to simulate separate operating systems to give them a taste of how to deal with cyber-offence instances in real time.
What is the percentage of placement is there in these courses?
At present India has only 50,000 cyber security professionals. Whereas according to NASSCOM, the actual requirement is pegged at 5 million cyber security professionals by 2020 to meet local and export market demand.

Ideally, we should be training 77,000 ethical hackers per year. But the current supply is only of a mere 15,000 professionals mainly due to the lack of specialised courses.
Many industry personnel have been vocal about this pressing need and would be willing to hire such professionals for their valuable skill sets.
What is the duration of the course and what are the future prospects?
The duration of the courses are determined as per the level of specialisation the student wishes to pursue. A basic course can last for an intense one month of training, while a more holistic expert level course can last up to an entire year.
Cyber-security professionals are quickly being recognised for their contribution to organisations and the position of a Chief Technology Officer (CTO) is becoming more alluring for senior IT professionals as companies look to move their businesses online.
Does the course offer best of package in the industry?
On the compensation side, a fresher may work as an intern for a couple of months and can start with a minimum of Rs. 3.5 lakh per annum. With one year of experience, one can expect up to Rs. 5.7 lakh per annum. Those with work experience five years or more can rake in anything between 10-12 lakh per annum. 

Firms based out of Delhi and Bengaluru offer the best packages for these cyber security experts. But given the number of such professionals that will be soon sought after, these figures are bound to get bumped higher.
With the increasing cyber-crimes, frauds, etc. How are the current cyber security professionals gearing up to save companies from cyber threats?
Every 18 months in accordance with Moore's law, there is a considerable change in hardware and software technology. Cyber security aspirants need to constantly update themselves and upgrade their skill sets to stay abreast of the new threats that malicious attackers may craft to exploit any vulnerabilities. To ensure a company's network and infrastructure is safe, white hat professionals regularly test the effectiveness of their preventive measures to ensure the network is secure and keep a look out for any irregularities.
How one should safeguard one-self in the light of cyber threats?
The most important thing to keep in mind is to use strong passwords. Most hacks occur due to the simplicity of passwords the masses use. Do not share your password with anyone and change them frequently. One should be mindful of the information they share online and who it is visible to. Don't accept invites from strangers and check your privacy settings often.
To ensure the site you're visiting is genuine always look for the green lock sign in the address bar. If it is green, it means it is a verified site. The same goes for your applications. Make sure the apps you install are verified by Google play. Do not open attachments from unknown people and scan the files before opening them. Get your phone repaired only by authentic vendors and keep your guarantee upto date. Hardware too is one way for hackers to corrupt your devices.
Despite all of these measures, if you are still hacked, then immediately file a report with the concerned authorities.

br>