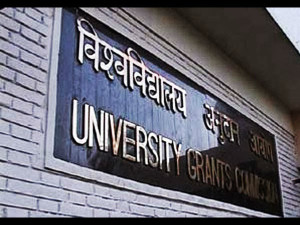 There is some reason for the students to cheer as the University Grants Commission (UGC) under the Ministry of Human Resource Development has formulated guidelines within which a student will be allowed to qualify for a degree in two years of extension, officials say.
The commission had also constituted an expert committee to consider the issue.
"On the basis of the recommendations made by the committee, the commission has formulated guidelines for compliance of the universities. In case a student is not able to complete the programme within the normal period or the minimum duration prescribed for the programme, they will be allowed a two-year period beyond the normal period to clear the backlog in order to qualify for the degree. In exceptional cases, and on merit, the university may allow a student one more year for the completion of the programme," UGC chairman Ved Prakash has said. However, he clarified that the duration of the course will be at the university's discretion.
The Delhi University currently gives an extension of three years to complete a three-year bachelor's degree and two years to complete a two-year master's degree. On the other hand, Ambedkar University gives an additional two years to complete bachelor's programmes.


br>