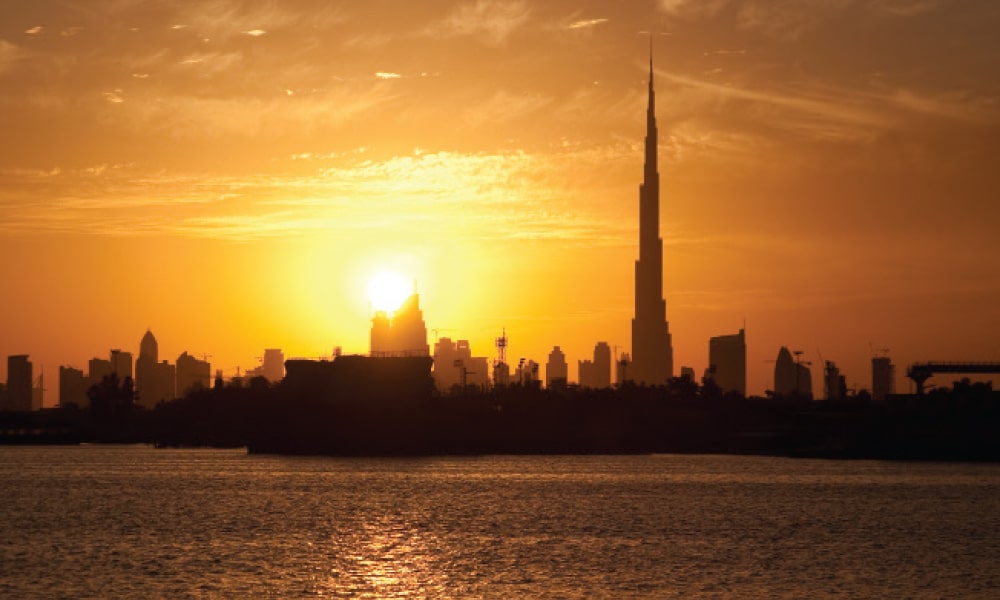 With the UAE emerging as a major education hub, the major universities and educational institutions across the globe are setting their campuses in the country. Keeping the significance of the region as an important educational destination, Elets Technomedia is convening the 6th edition of World Education Summit 2016 in the city of Dubai. Elets News Network (ENN) shares a brief about the education landscape of the Kingdom Nation and the relevance of WES 2016 in the land of plenty
ver the recent past, the Emirates has been gaining a strong foothold in the education sector and drawing global players, thanks to its conducive policies and forward thinking. The education sector in the region is being driven with a focus on the UAE's Vision 2021 that lays emphasis on the development of a first rate education system.
Dubai, the largest city of the UAE, boasts of a state-of-the-art infrastructure, an incredible skyline and breathtaking architecture. However, there is much more to the vibrant and pulsating city of Dubai than its Gold Souk, dazzling deserts and breathtaking architectural beauty. And the one avenue that is fast emerging as Dubai's most important specialty is its prominence as an education hub.
It should come as no surprise that Dubai has jumped onto the education hub bandwagon, as the city is known for doing just about everything on a grand scale. Considering the huge influx of immigrants, numerous well-known foreign universities and schools have established their campuses in Dubai to impart high-quality education that is at par with western standards. Dubai has actively pursued branch campuses of top schools around the world, presenting an amazing spectrum of international learning centres.
These campuses are housed in four major education hubs in Dubai — Dubai Knowledge Village, Dubai International Financial City, Dubai Health Care City and Dubai Silicon Oasis. Each hub caters to a specific set of students and some are affiliated with programmes from big educational institutions of the world that offer students a chance to get a degree at all levels, be it bachelor's, master's or doctoral.
All this probably has been an outcome of a unique practice of continual discourse, whereby educators are convened from across the globe to share their positive practices for the benefit of all schools and universities in Dubai.
In addition, there are several other factors that work in favour of Dubai:
Excellent academic system that stands at par with western standards
Scope for tax-free earnings from an employment opportunity after graduation or post graduation
Low cost of studying when compared to other developed countries like the USA, the UK and Australia
Conducive policies of the Government
In furtherance to this unique phenomenon of Dubai emerging as a pre-eminent edu-destination, we have undertaken to convene the 6th edition of our flagship event "World Education Summit 2016" – a global congregation championing innovations and investments in futuristic fulfilling education – in Dubai on February 7-8, 2016. WES 2016 aims to bring all the stakeholders on one platform to facilitate communication and collaboration.
In our endeavour, the Knowledge and Human Development Authority (KHDA) has lended its valuable support as a Knowledge Partner. The authority is responsible for the growth and quality of private education in Dubai. It supports schools, universities, parents, students, educators, investors and government partners to create a high quality education sector focussed on happiness and wellbeing.
Among eclectic mix of speakers, Dr Abdulla Al Karam, Chairman of the Board of Directors and Director General of the Knowledge and Human Development Authority (KHDA), has agreed to enlighten the gathering with his salient perspective at the WES 2016. Dr Karam is responsible for a wide spectrum of education in Dubai's private sector, spanning early learning, school, and higher education and training institutes.
In addition, the leading lights in the field of education spanning early learning, schools and higher education and training institutes across the world will discuss and deliberate on a wide range of themes concerning the future of education.
In this WES special edition of digitalLEARNING, we present the compelling views of a galaxy of global experts leading the innovative practices in education, share their learnings and findings.