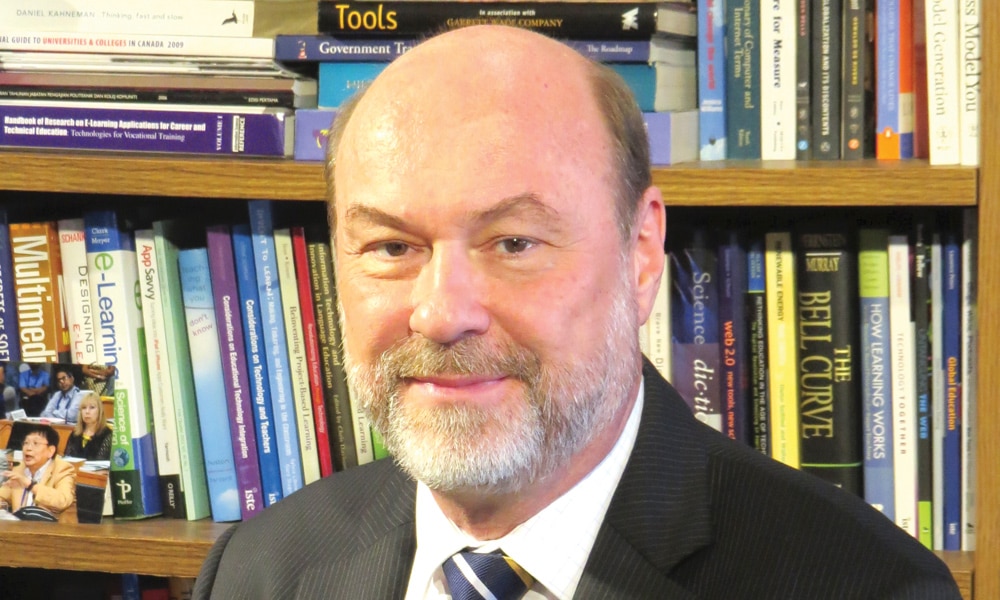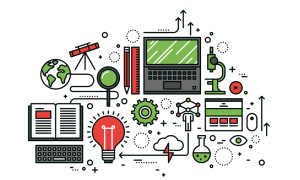 For students to remain in competition in the 21st century, educators and industry experts must continue to increase their understanding of STEM education. They must also realise the need to establish support systems for diverse learners as they relate to STEM education. Aamir H Kaki of Elets News Network (ENN) analyses about the relevance of STEM in today's scenario and how it can catalyse learning experience
STEM education includes every stream under the umbrella of Science, Technology, Engineering and Math—from chemistry to physics, and software design to trigonometry. From a purely economic standpoint, students would benefit from better STEM education because the fields are expanding more quickly than any other besides the healthcare industry. By 2018, one in 20 global jobs will be STEM-related.
STEM forms the basis of a solid education that enables those who benefit from it to enjoy those benefits throughout their life. These benefits include being able to keep up personally and professionally with the tremendous and transformative developments that science and technology are bringing to our societies. A good STEM education helps students to find jobs and develop interesting careers.
It is true that STEM courses are typically more academi-cally rigorous than the social sciences and humanities, but as any educator knows, students can achieve tremendous boosts of confidence when they meet such challenges. Greater opportunities to study the STEM fields mean more opportunities for students to learn skills they may not even know they have.
The main resources include lab simulations, games, tutorials, podcasts—anything that can supplement students' learning or offer them new opportunities. These also include professional development products, for teachers and administrators looking to increase their technological knowledge and their mastery of advance STEM subjects.
In implementing STEM offerings, there are some obstacles too such as budget restrictions, lack of resources, inadequate teacher qualifications, and lack of professional development, for schools looking to include more high-level STEM courses in their curriculum. However, partnerships with content providers can help schools in expanding their STEM offerings. The potential collaborators include virtual schools, curriculum vendors, and STEM-specific organisations. These are typically comprehensive and can help educational institutions add dozens of courses for students with proven STEM  interest and skills.
The STEM labs, coupled with a supporting, robust curriculum, expose students to science, math, and other subjects, in ways that are fun and engaging. The STEM education helps build the life skills necessary for success in the 21st century.
In STEM labs, students experience subjects by 'doing,' which increases understanding and retention of core academic concepts. Students' cognition and sensory skills are engaged through the STEM experience, that enable students to connect core content knowledge with tactile experience and learn collaboration and critical thinking along the way of learning experience.
Nowadays, the STEM labs are designed to ignite and stimulate the intellectual curiosity and creativity possessed by all students. By encouraging and promoting student engagement and autonomy over their own learning, the STEM experience helps students become lifelong learners.
STEM Labs are comprised of tools designed to integrate science, technology, engineering and math into the education system. The labs provide hands-on, inquiry based learning solutions that will prepare the workforce of tomorrow for the high tech careers of the today. The content providers are offering STEM solutions to provide educational communities a cost effective learning solution that improves teaching efficiency while engaging students with hands on technology.
To delve into the core aspect of STEM labs and how these are catalysing hands-on learning for measurable outcome, we take views from experts from content and STEM solution providers that bring out a holistic picture about this much discussed subject.
Creating Borderless Learning
Rishi Khemka, Founder and CEO, Mindbox writes how STEM is catalysing hands-on learning for measurable outcome
Stem is not just a subject which explains the property of waves, calculate square root of 25 or encompass technology to contrive devise but it is a powerful weapon which can be used to design, innovate and build an approach to understand, explore and engage with the 21st century skills by not only 'What You Know' but by 'What You Can Do With What You Know'.
As educators, when we provide a platform like STEM Lab to students to solve real-world problem in context, students grasp a deeper understanding of the content and to apply their knowledge in a meaningful way. We leverage technology to create an engaging and personalised environment to meet the emerging educational needs of this generation. Students master content while producing, synthesising, and evaluating information from a wide variety of subjects and resources with an understanding of and respect for diverse cultures. Virtual tools and open-source software create borderless learning territories for students of all ages, anytime and anywhere.MindBox acts as a catalyst to evolving education. We empower students with 21st century skills with an output method of developing creativity and life skills of students by using Visual Communication as a Language, Design Thinking and STEAM as a Subject. The delivery happens using 'Technology as a Tool' inside the school campus through project and design-based learning methodology for class I-XII students.
MindBox provides content, kits, worksheet, industry expert sessions and software's along with qualified faculty to conduct these sessions and a four-way assessment system for school and students. We also provide national and international level competition for students to demonstrate and showcase their skills.
STEM represents a paradigm shift from traditional education philosophy based on standardised test scores to a modern idea to focus on valuing the learning based on reality and exploratory learning environment. Through MindBox, students get hands-on experience through analysis and application of knowledge.
MindBox Creativity & Design Lab (MCDL) is designed to facilitate creative possibilities in school education that will nurture the creative mindset of children. The complete setup of MCDL includes computers, projectors, Chroma screens, cameras, lights, all kits, furniture, interiors, etc, which are developed by MindBox team.
MCDL provides student to develop:
Motor skills (hand eye coordination)
Develops programming and logical reasoning skills;
Enable students to invent and explore multiple solutions to a problem;
Strong tools to build foundation of engineering and design;
Improves number and shape recognition, grouping and counting;
Develops sense of visual perception and colour recognition;
Exposure to digital imaging process;
Learn how to use mobile/digital cameras effectively; Ignite creative potential of students.
When Knowledge becomes NOWledge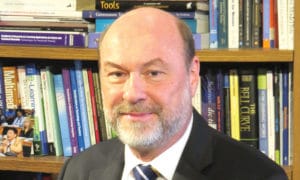 Steven McKee, President and Founder, Labtech International Ltd. speaks about the importance of just-intime knowledge and tools and digital resources in facilitating the same
In a recent work with educational technology around the world, we have started to use a new term that help to think about the issues surrounding about how younger digital age learners are participating in the teaching and learning process. I would like to put forth that our relationship with knowledge and information is also changing and that this should also eventually change how we teach, learn and work. In the past, we 'owned' knowledge. It was to be acquired, remembered and retained. In school, this of course manifests itself in the classic lecture or reading activities followed by some exercises and a test to see if the 'knowledge' was retained (memorised).
Access to information is shared and no longer restricted just to library repositories, physical locations, or with learned individuals. It is now simply available 24/7 anywhere that you can get online, and is increasingly almost everywhere. In businesses, access to information is essential to many jobs for utilising and keeping track of information, adding value, communication, collaboration, production and for enhancing activities as well as jobs. A good analogy to consider is that of just-in-time manufacturing.
This is where the parts show up just before a manufactured item is assembled or produced. Many factories today do not need large warehouses anymore to store parts in advance; instead the parts arrive at the time of assembly or use and go directly to the production fl oor. I would like to put forth the concept of "Just-in-Time Information". Education in the past treated the mind to some extent like a warehouse; it was to be fi lled with information and knowledge in preparation for some future use. However, much like the hard drive on our computers, it seems that this function is shifting to cloud or information networks where it is always available and accessible when and where you need it.
Today's youth are not interested in remembering or retaining information or facts in the old manner or to be asked to digest information according to some outdated curriculum and learning methodology. They are comfortable with the fact that information is literally at their fi ngertips, they know it is there when they need it and will always be so. They think it is useless to spend time remembering things that are commonly available; they are motivated to seek out information when they need it, in other words NOW and not before.
So when the need arises the youth of today will search and locate the information, bookmark it, organise it, digest it, analyse and manipulate it, put it to use to accomplish the task. Then they will fi le it or store it away for future use and reference and fi nally share it. The digital skills associated with these tasks are what we need to include in our teaching and learning programmes so that they can become better at this. I have come up with a new term to express and defi ne this use of just in time information: NOWledge.
The Oxford dictionary defi nes knowledge as "information and skills acquired through experience or education. It is the theoretical or practical understanding of a subject".
In updating this for the digital age, I propose that we alter this word to become NOWledge which we can defi ne as just in time acquisition and use of information and/or skills facilitated and augmented by digital resources and networks. It is the theoretical or practical application of digital resources (information and software applications skills) to a problem at hand.
In this concept, the digital domain constitutes or represents a signifi cant factor in a person's extended memory, resources and potential capabilities. It is in some ways a substitution for memory and even learning. This alters the way that information and its associated ideas and understanding are treated in that they do not have to be retained in the same way as in the pre-ubiquitous-internet age. The younger generations are starting to rely on technology for retaining information, you do not need to 'know' and retain it in the old sense of fi lling the warehouse. Nowadays, you need to only know how and where to fi nd it, 'bookmark' it and acquire the skills to use it. In this new age, the information is always there and growing, so access and navigation are what is important, as well as perhaps contributing to it and in a way becoming part of the information community.
I find the new term of 'NOWledge' to be a useful reference concept in refl ecting on how the structure and activities of teaching and learning can or should change. How can we use NOWledge in the learning process? What skills should we teach to use this more effectively? What tools and applications should we introduce to the students to make this effective? How can this concept be infused into the curriculum and importantly how should it be assessed? These are interesting points to ponder for our future forward thinking.
"Exciting news! Elets Education is now on WhatsApp Channels Subscribe today by clicking the link and stay updated with the latest insights!"
Click here!