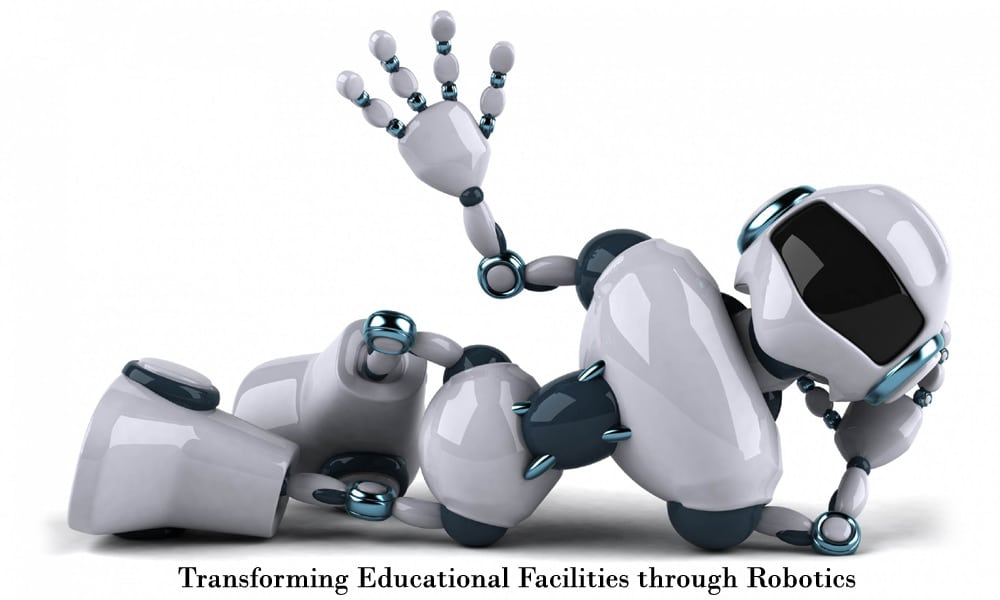 Amol Gulhane, Chief Executive Officer and Pratik Deshmukh, Director, Robolab share with Elets News Network (ENN) about Robolab's journey, the challenges faced, benefits of their solutions and much more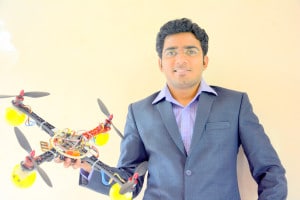 Share the reasons behind starting the venture.

Robolab Technologies Pvt Ltd is a venture by graduates from the prestigious College of Engineering, Pune (COEP) and incubated by BHAU Institute of Innovation, Entrepreneurship and Leadership (BIEL), the Incubation Centre of the College of Engineering, Pune.
Robolab Technologies came into existence as an attempt to transform the educational facilities in the country, to provide a better platform to the students for nurturing their skills & talent, and to create employment for youth.

We thought over business ideas related to robotics because it is our passion and is one of the most growing yet neglected fields in the country. There are many schools and colleges in India which do not have a proper robotics lab. They use old and improper equipments and theories which discourage students to opt for robotics and automation. The outdated syllabus and books used for robotics is also a reason for students failing to go for this subject. Sometimes, the faculty does not have proper knowledge of the equipments in the labs.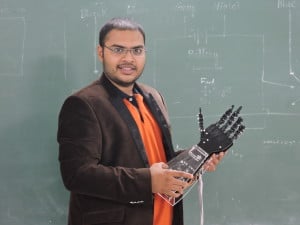 We provide training to the faculty and students after installation of the labs, and five model robots for help. While the hardware products involve making robots, the software services enable students to create application that can operate robots.
However, we faced the following challenges:
Lack of long-term solution to teach Robotics in schools and colleges;

Lack of proper guidelines and curriculum;

Existing market players focus on short duration courses;

Lack of qualified faculties is a big hindrance;

Institutions are interested but could not find trustworthy partner for long-term solution.
What are the various difficulties/hurdles encountered in doing business on ground level?
We have encountered with the following challenges:
Perception about Robotics and Robotics Lab: Many schools and colleges purchase some toys and kits, and put them in a room which is opened only for visitors and guests and they call it the Robotics Lab.
Not utilised by students to the extent it can be: These toys/kits fails to create the necessary hunger or interest in students to pursue it passionately and seriously.
Just a Showcase: We refuse to work with clients who wants to set-up Robolab just to get some monetary benefits only and not for the welfare of students.
Acquisition time is high: Even though everyone we meet likes the idea of having Robolab at their campus, but the final decision takes some time which could have been properly utilised for the betterment of the students.
What is the market size of the services offered by you in India at present?
According to 6Wresearch, a global market research and consulting firm specialises in niche and emerging markets, the total global market size for robotics in education is nearly $500 million.
We have the potential customers from:
Schools:

13,00,000+

Colleges:

Diploma and Art and Science Colleges – 8000+

Engineering:

4000+
What are the major benefits for organisations/individuals adopting your solutions?
Our clients can get the benefits in the form of:
Advanced state-of-the-art technical research facility within campus;

Hands on practical experience along with required theory;

Consolidation of concepts;

Industry-institute interaction;

Standard guidelines and essentials;

Superior quality kits and robot study platforms;

Training by industry experts;

Economical with quick return on investment.
The vision of your company for next two years.
To become a global company providing Robotics and Automation Services and Solutions;

To take technology to the masses and help them and society develop skills & intellectual capital, and advance in the field of Robotics and Automation;

Set up at-least 100 robotics labs (RoboLabs) pan India;

Reach at-least 20000 students from Schools and Engineering.
What are the various methods you are using to increase the visibility of your organisation?
By going the extra mile for each customer to cater to their needs to the fullest of our capability;

Complete satisfaction of our earlier clients (word of mouth recommendations);

Delivering seminars, demonstrations and lectures on Robotics and Automation;

Website, social media, emails, etc;

Attending and presenting ideas in various conferences.
How you can differentiate your services from your competitors?
Quality of training as well as kits;

Intuitive kits and material;

Continuous feedback and round the clock support system;

Proper documentation of each and everything;

Highly economical solution.
How do you engage the customers? Any special case study?
Here is a case study.
Delhi Public School, Bokaro Steel City, Jharkhand
The school management was looking for a technology partner for establishing a robotics lab at the campus. They tried their contacts and got quotations from them. Many of the established companies in the domain had also submitted their proposals.
Just to have more options to choose from, they were digging data about companies who offers similar solutions. They got to know about us through a simple Google search. They contacted us the same day and arranged a meeting with the Hemlata S Mohan, Director and management team.
During the first meeting itself. They liked the customised part of the Robolab, along with student centric approach of the training.
And against all odds and big established firms, we got the order and successfully established the Robolab and delivered trainings at their campus. The Management as well as trainees were well satisfied and recommended us to their counterparts.
What are the major stakeholders and sectors you are focusing on?
Robotics education and training;

Robotics solutions for industries and defence industrial, domestic and other socio-economic problems;

Innovations in robotics and industrial automation.
What are the various initiatives taken by your organisation to emerge as a market leader?
Never compromise with quality of training and kits provided;

Cater to customer's needs to the fullest of our abilities and competence;

Free seminars, demonstrations and lectures to increase the awareness amongst students, parents and teachers.