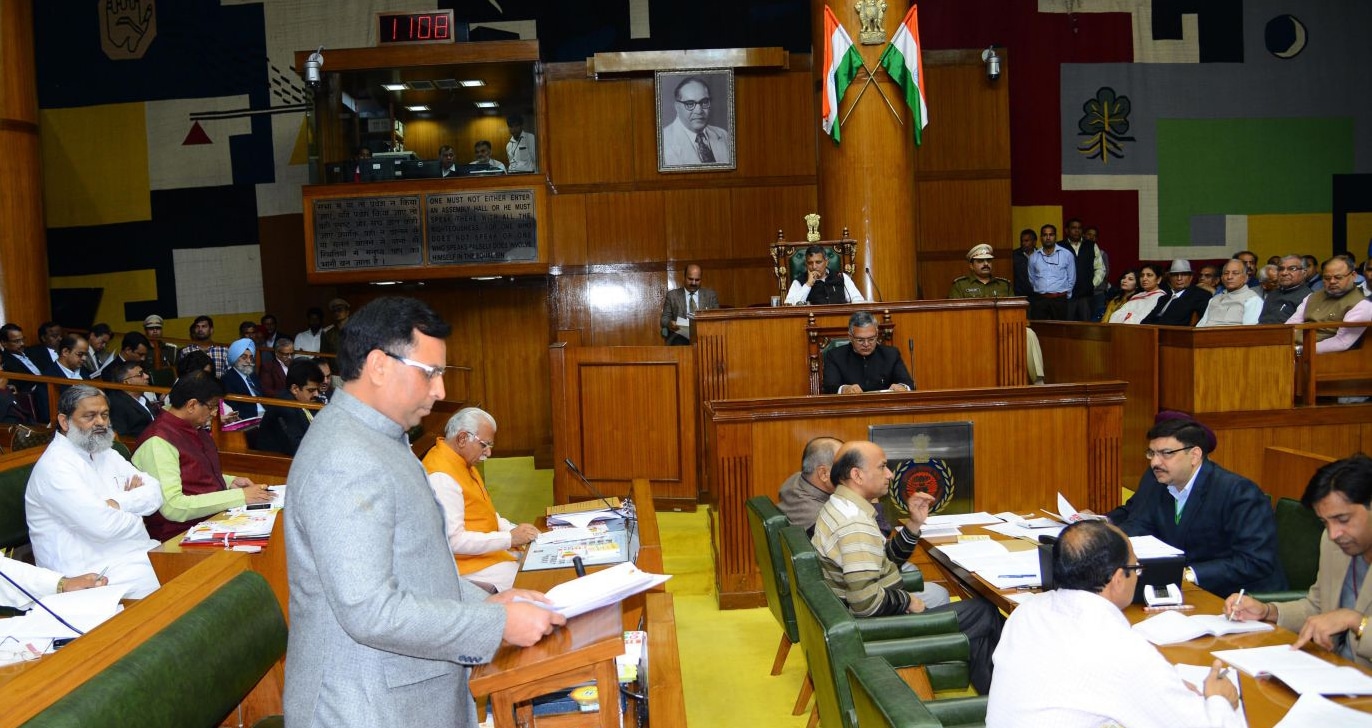 The Haryana budget for the financial year 2016-17, presented by the State Finance Minister Capt Abhimanyu, give a boost to the education sector. The State Government has allocated over Rs 14,300 crore for education sector.
In order to strengthen the 'Make in India' programme, the state is moving towards vocationalisation of secondary education. In 490 government schools, 10 vocational trades have been started.
The budget outlay for Sarv Shiksha Abhiyan has been increased by 20 per cent. The Rashtriya Uchchatar Shiksha Abhiyan, a centrally-sponsored scheme for funding of state universities, get an outlay of Rs 166 crore, an increase of 988 per cent.
However, in last budget, the finance minister had allocated 16.20 per cent of the total budget to the education sector but this time it has been reduced to 13.34 per cent.